Leading agronomy company, Agrovista, has made available a new guide focused on regenerative agriculture, which can be downloaded free of charge from its website.
The guide is packed with useful information and tips, and is said to have something for everyone, from farmers who are mildly curious about the practises, to those already on the journey.
Chris Martin, the guide's author and head of soil health at Agrovista, said: "The ongoing degradation of biodiversity and soil fertility that global agriculture has experienced has led to increasing calls internationally to switch from degenerative to regenerative approaches.
"Regenerative agriculture has shot to prominence over the past couple of years in the UK, but many people are unsure what it entails. I define it as a system of farming principles and practices that aims to reverse the errors created by previous unsustainable methods. It works alongside nature to increase biodiversity, improve soils and protect the environment, while delivering benefits to humans through an improved natural environment and healthier ecosystems."
The journey towards regenerative agriculture can appear very daunting, added Mr Martin. "However, it is not prescriptive – how far people want to go is a personal choice. It doesn't have to be all or nothing, and it can be undertaken at a pace that suits the individual.
"By adopting some of the principles in the guide that best fit a farm's individual circumstances, growers can start to build long-term soil health and functionality whilst maintaining farm yields and improving overall farm profitability."
The 38-page downloadable guide examines in some detail the five key principles on which regenerative agriculture is based.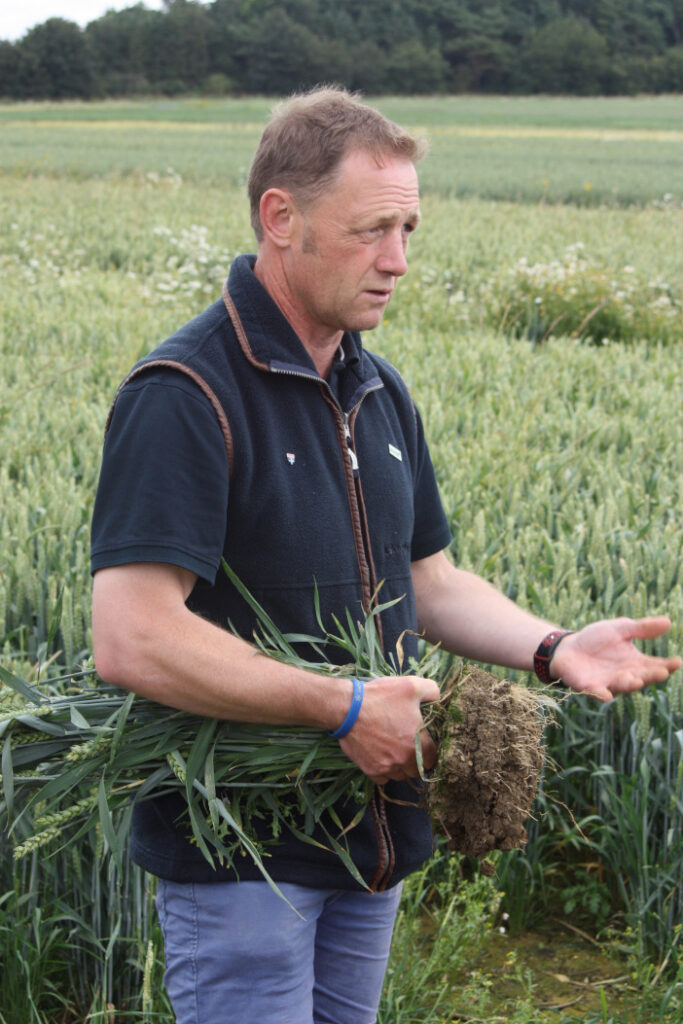 Limiting the amount of physical and chemical disturbance of the soil – This section examines the advantages that reduced tillage can bring and how best to achieve them. Key areas to consider such as regional suitability, soil type and drainage are covered, along with soil biology and chemistry, harvest residue management, resistant grass weeds and plant nutrition.
Keeping the soil covered as much as possible – This run-through looks at the principles of providing the soil with armour, employing cover and catch crops to maintain plant cover/residues at all times to protect the soil from adverse conditions.
Keeping living roots in the soil for as long as possible – Ensuring living roots are always present in the soil underpins soil health and regenerative agriculture. This detailed section looks at some key benefits including soil structure improvements, nutrient capture, reduction in soil erosion and building soil fertility and nutrition.
Plant diversity – Diversity is the key to success for regenerative agriculture. This section explains why, and how the use of intercropping cash crops, crop rotations and multi-species cover crops helps builds a healthy soil microbial population and improves soil biodiversity.
Integrating livestock – Integrating animal grazing with crop production benefits soil health, animal health and the environment, making it a key practice for regenerative agriculture.
"It is vital that we understand the relationship between the physical structure, biology and chemical processes within the soil, and the farming practices that affect them," said Mr Martin.
"These are the keys to creating and maintaining healthy soils that are essential for crop and livestock production. There is no blueprint for success, and a degree of flexibility will be key, but Agrovista is here to help you succeed along the journey."
For more information or to download a copy of the guide go to www.agrovista.co.uk