LG Diablo has the potential to become the number one spring barley variety in Scotland in the next two to three years if it maintains the strong performance seen so far. This is the view of Eddie Douglas, commercial director at Bairds Malt.
He has been impressed with the consistent quality and good yield potential, even when it is grown further north in the UK.
"We were initially wary of LG Diablo's slightly later maturity, so in the first year, limited our area to the Lothians and Borders region, before trying it in Aberdeenshire the following year. It performed well in both areas; so well that the variety now makes up 50% of the volume at one of our intake points in Aberdeenshire, and last harvest we saw good crops from as far north as the Moray Coast," Mr Douglas said.
Looking back, he added that Optic's maturity was deemed too late for Scotland but soon became an established variety across the country.
"LG Diablo's later maturity is something to watch, but it shouldn't be an issue. I could see it being the number one variety in Scotland within the next two to three years if performance is similar to the past three seasons," he explained.
Mr Douglas believes that LD Diablo may have the potential for growers further north and will be trialling it at the Bairds Malt variety screening site near Inverness this spring. The variety's full approval for brewing and distilling also gives extra flexibility to find a premium market at different levels of grain nitrogen.
"We've been running our own private trials programme at various sites for the past 20 years. It gives us the opportunity to test the performance of new and existing varieties in tougher conditions, and allows us to be confident that varieties will be commercially viable before we recommend them to growers," he said.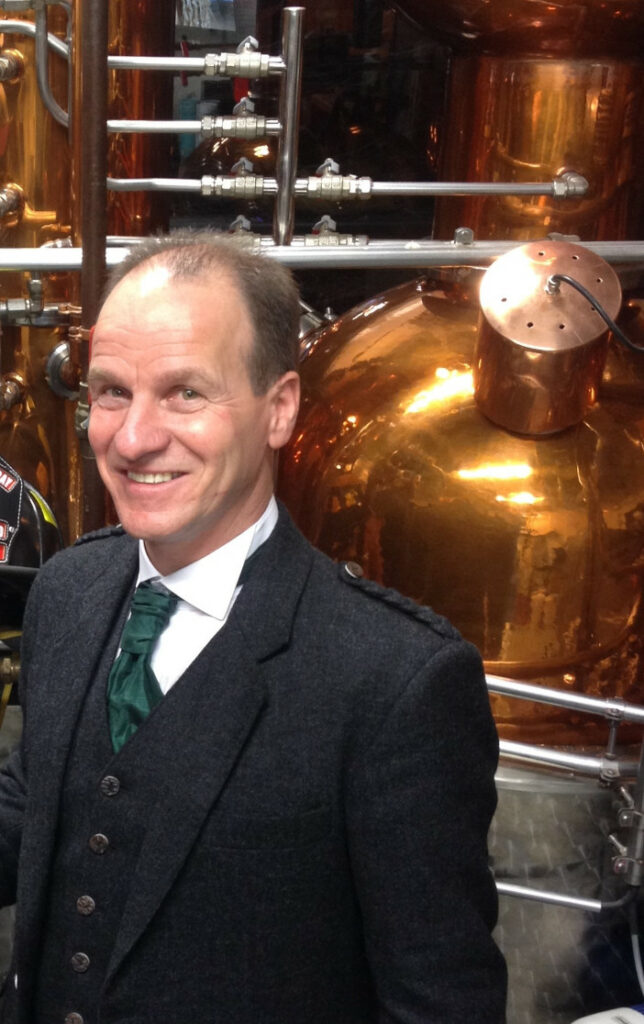 Malting consistency
According to Mr Douglas, LG Diablo has delivered consistency over the past three years, with strong performance throughout the malting process.
"We take in a full calendar year's worth of material in a short six-week window around harvest, so have to make sure quality is consistent," he said.
It has shown good, even modification levels, meaning that grains modify at the same rate throughout the malting process. This improves the accuracy of predicted spirit yields (PSY).
. "A typical PSY is around 410-415 litres/tonne, and LG Diablo tends to be at the upper end of that range compared with other varieties," he said.
"From our experience so far, LG Diablo is probably the number one variety in terms of end-user performance, ahead of Sassy (second) and Laureate (third)."
On-farm results
On the advice of his grain buyer, Scotgrain, Aberdeenshire grower Alan Rae tried LG Diablo last season and has been impressed with the performance on his 134-hectare family farm near Ellon on the east coast.
The 10-hectare trial plot met malting specification at 1.4-1.5% grain nitrogen, with yields matching Laureate.
"The LG Diablo was harvested first, and we got it all dried and moved off-farm before we even started on the Laureate," he noted.
Mr Rae added that the variety stayed very clean, having received two fungicide applications. All of the farm's spring barley was drilling with a combination drill into ploughed ground at the end of March and into early April. Crops received starter fertiliser down the spout to ensure that they got off to a strong start.
"We always apply Bittersalz at heading, which seems to help the barley fill well and certainly last year's LG Diablo produced a good, bold grain," he added.
"If the price is right and our buyer wants the variety, then I will definitely grow it again."