Electrogenic has announced a new 'drop in' kit to convert Land Rover Defenders to fully-electric power. The conversion kit, aimed at the agricultural sector, has been in development and tested over the last 18 months on Worthy Farm, the host of the Glastonbury Festival.
Installed by a qualified mechanic, an electric motor is bolted to the clutch bell housing so that the vehicle keeps all its gears. It offers 120bhp and 235Nm of torque, comparable to the original diesel engine. 52kWh of batteries are mounted under the bonnet, said to provide 100+ miles of range on-road, and considerably more when off-road.
As standard, the kit is equipped for 7.5kW AC overnight charging via a Type 2 connector. Faster charging can be specified as an option.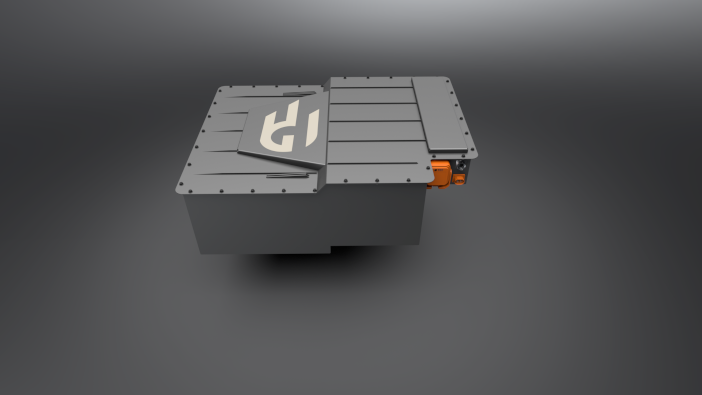 The conversion retains the Defender's versatility and four-wheel drive, while off-road ability is said to be improved thanks to the readily available torque and linear power delivery. Towing capacity is also enhanced, while dual-stage regenerative braking enables controlled, brake-free descents.
Steve Drummond, Electrogenic co-founder, said, "This new electric conversion kit is a really exciting development for us. We do high-specification conversions for road warriors, but this kit is all about giving landowners an economic, sustainable option. It's easy to install and uses Electrogenic's proprietary technology. It gives Land Rover Defenders – long a trusty workhorse for farms up and down the country – an affordable new lease of life, reducing running costs while enhancing performance and driveability around the estate.
"After an extensive development programme, in partnership with automotive experts at Cardiff University, we also know that it future-proofs the traditional Defender, readying it for decades of reliable, sustainable service as we enter the age of low-carbon agriculture."
Following tests against the diesel counterpart, it is estimated that the electric version will save users at least £6,000 in fuel costs over the course of an average year. Considering the conversion price of £24,000 + VAT, the kit can reportedly pay for itself in four years.
It can also bring significant benefits in terms of wider running costs. The powertrain is maintenance-free and can reportedly run for decades. The batteries are also robust, and good for more than 200,000 miles.
Mr Drummond concluded: "Defenders fitted with our easy to install kits do everything required of them on the farm quietly and efficiently. They are always there ready for use – just unplug and drive away; no more factoring in trips to the petrol station, and instant heat on cold frosty mornings.
"An electrified Defender can also represent one more step towards a farm achieving its sustainability goals. The converted Defenders really deliver on all fronts, and we're sure they'll serve farmers ably for many years to come."
For more information go to www.electrogenic.co.uk