Best of Specialized: orchard, vineyard, hill and mountain tractors
Based on customer feedback, Carraro has introduced the Compact VLB75 platform tractor with a high base specification and compact dimensions to suit the orchard and vineyard markets.
At the front, the Deutz TCD 2.2-litre, three-cylinder engine offers 73.5hp and maximum torque of 280Nm, available at 1,600rpm. It meets Stage V regulations with the use of DPF and DOC and boasts service intervals of 500 hours.
A choice of transmissions is available, including mechanical 12×12 and 24×24 variants, but the model entered features the 24×12 Power Reverse, with Hi-Lo split and a top speed of 40kph.
Given the market, dimensions are a significant factor and the Carraro offers a minimum width of 1,310mm, which can be increased to 1,520mm depending on the mudguard position, which is adapted to the rear wheels. It also boasts a wheelbase of just 1,900mm. The steering angle is 45 degrees, giving the machine a turning circle of 3,350mm and ground clearance is 245mm as standard.
Into the driver's area and the platform features mechanical suspension and a mechanically sprung seat. Despite the lack of cab, noise levels are said to be 86 decibels, while the controls are ergonomically laid on the right hand side. To provide additional legroom, the gear and shuttle levers are integrated into the steering column.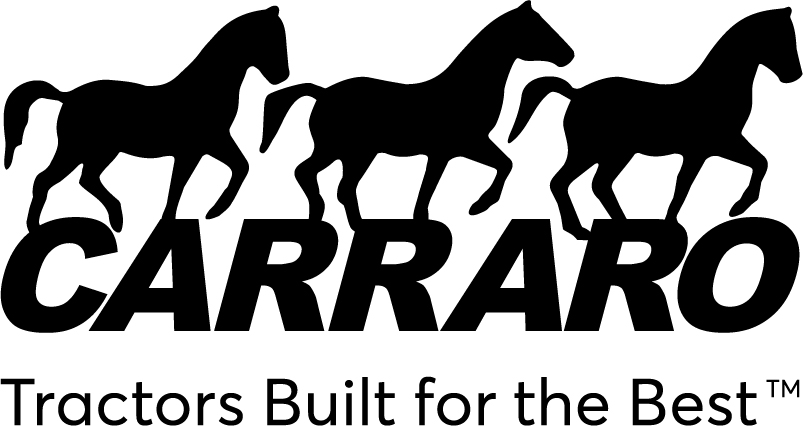 The low bonnet height of 1.27m and a seat height of 1.07m give the machine an optimum centre of gravity for working on steep slopes across Europe.
At the rear, there's the choice of open centre, or closed centre load sensing hydraulics with a 50 litres per minute flow rate and an independent 30-litre pump for the power steering. Three electro-hydraulically controlled spool valves are fitted as standard and the electronically controlled rear hitch has a capacity of 1,800kg.