Taking place from the 22nd to the 25th of June, the Royal Highland Show has announced record numbers of livestock and equine entries for the event. 5,135 entries have been confirmed across all sections, increasing from 4,872 entries in 2022.
The Highland Hall will house 928 beef and dairy cattle, with 821 entries in the beef classes alone, with strong showings, especially from native breeds. Beef Shorthorns make up 104 entries, Highlands have 97 and Aberdeen Angus represent 71 animals.
Dairy numbers are slightly down on 2022 at 116 entries, with Holsteins making up 46 and Ayrshires the second most entered breed at 24.
Sheep entries are up to 2,089, from 1,919 in 2022. Leading the way is the Beltex section with 174 entries, with Texels making up 142 entries. Entries are also strong for the two new classes introduced last year, with Dutch Spotted having 105 entries and Valais Blacknost making up 51.
Goat entries are at their highest for over ten years, according to the organisers, with 140 overall comprising 50 entries in the Dairy Adults class, 13 Pygmys (nearly double on 2022) and nine entries in the Angora class which is showing for the first time this year.
In a change for 2023, there will be two days of goat judging, with the Royal Highland Show classes on Friday, and the Scottish Dairy Goat Show on Saturday.
The heavy horse section has received 397 entries this year, while Minature Shetland classes have increased from 59 in 2022 to 68 this year. The Show's Single Heavy Horse Driven class will now also act as a qualifier for the new Horse of the Year Show Heavy Horse Driven Championship, taking place at the NEC in October.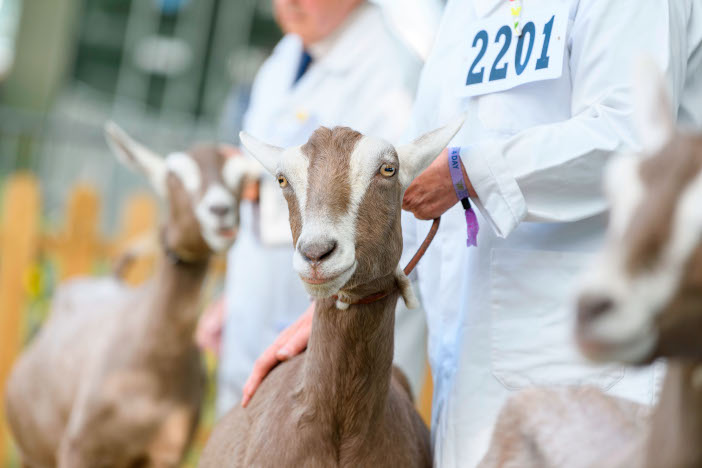 There are 1,648 entries across the Light Horse classes, with M&M Under Saddle remaining the most popular class with 190 entries, closely followed by the M&M Workers with 169. Show Hunter Ponies have 61 entries, while Coloureds in Hand have 75.
The Coloureds in Hand class has moved to Thursday afternoon to allow the Champion to participate in the Supreme in Hand Championship on Friday. The Show is also a Welsh Pony and Cob Silver status show.
Royal Highland and Agricultural Society of Scotland Head of Show, David Tennant, commented: "Everything is gearing up for another bumper year at the Royal Highland Show. After the return of the full Show last year, exhibitors are well and truly back in action and that is reflected in the strong entry numbers for this year.
"Good luck to our competitors and I look forward to seeing everyone again this June."
For more information go to www.royalhighlandshow.org