For the 2020 financial year, the Amazone Group has reported sales revenue in excess of €500 million, marking a 15% increase in worldwide sales compared to the previous year.
The family-run company has announced total revenue for 2020 as €537 million, compared to €467 million in 2019. This is the highest revenue in the manufacturer's 138-year history and was achieved despite the limitations of the Covid-19 pandemic.
"This is an excellent result and a great success for the entire Amazone Group and our partners," stated Christian Dreyer and Dr Justus Dreyer. "During the last financial year, the entire team has done its absolute best to maintain normal operations throughout the coronavirus pandemic. Thanks to the strong commitment and discipline of all our employees, and together with our sales partners, we were able to prevent any delays in production and fulfil all our orders."
The company's international positioning played a role in achieving this turnover, with exports making up more than 80% of sales. Agricultural machinery sales were particularly successful in Germany, Denmark, Belgium, Russia and Austria, alongside France, Poland and Great Britain. Amazone UK recorded its best-ever turnover, reporting increased sales in sprayers and drilling equipment.
Employee levels remained stable throughout 2020, currently sitting at 1,900 members of staff worldwide.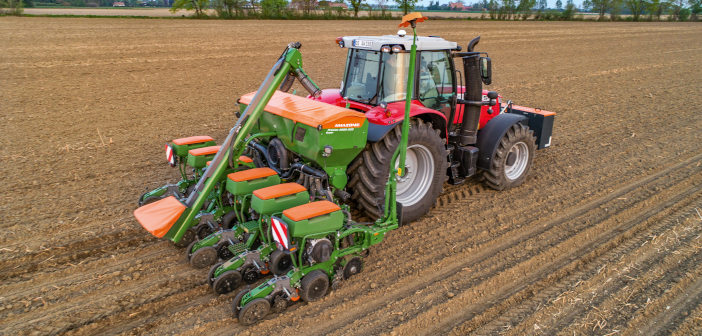 Strong investment
Amazone also completed various investment projects, including a new spare parts centre at its Tecklenburg-Leeden site, with increased storage capacity and a new logistical concept resulting in shorter lead times. The company also opened a new subsidiary in Kiev, Ukraine.
Investment in fixed assets is said to be in the tens of millions, and more than 6% of turnover has been invested into research and development. For 2021, an 8,000 square metre expansion of the Bramsche site is planned.
Amazone stated that it remains committed to further developing its product range, and has seen increased interest in precision agriculture solutions, including in its crop care range, its broad cultivation and drilling portfolio and mechanical weed control from  Schmotzer Hacktechnik, which has belonged to the Amazone Group since 2019.
Since June 2020, Amazone has conducted a long-term arable farming trial on the experimental farm in Wambergen, using the Schmotzer hoes.
An important aspect of precision agriculture is the digitalisation and networking of all operational processes.
"Amazone 4.0 is the keyword for our contribution in the field of software, electronics and sensor systems for increased precision, user comfort and transparency," said the owners. "Our strength is our electronics expertise in the form of an experienced team of developers, who now even software programme in-house."
This product strategy has been well-received and the company ranked in fourth place in the annually published Image Barometer from the DLG (German Agricultural Society).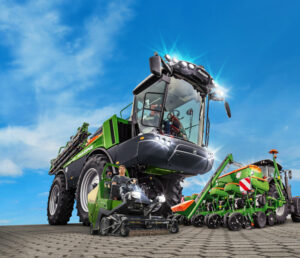 "Unfortunately, many agricultural machinery exhibitions and industry events, which would normally provide us with important contact points for the presentation of our innovations, are being cancelled due to the coronavirus pandemic," reported the Dreyers. "We are trying to compensate for this with our strong, ubiquitous sales team and dealer network. Besides this, we are continuing to expand our digital communication channels. Our new website, which was redesigned last year, provides information and ways to contact us in a user-friendly layout. In addition, a 360-degree virtual tour provides an insight into the latest product lines of our agricultural and groundcare machinery ranges. The use of various digital service tools has become very well-established in our relationship with our specialist dealers."
The two owners are optimistic about the forecast for 2021: "As we speak, incoming orders in all product areas are doing well. Accordingly, we can be very positive about the first half of 2021. However, the ongoing pandemic, persistent economic challenges and the ever-changing political situation may negatively affect the economy. In addition, we are currently faced with disproportionate price increases and bottlenecks from our suppliers. What's more, the agricultural sector is facing an increased number of extreme weather events, due to climate change. On the other hand, global demand for high-quality foods continues to grow.
Despite all these uncertainties, we expect sales to remain at a similar level to last year in 2021."