Following its decision to move all Registered Animal Medicine Advisor (RAMA/SQP) qualifications online in December 2020 for the remainder of the 2020-21 academic year, the Animal Medicines Training Regulatory Authority (AMTRA) has seen great success with the first two blocks of written assessments and is looking ahead to the April period where even more candidates have booked.
The online timed open-book assessment (TOBA) approach adopted by AMTRA and Harper Adams University is widely used within Higher Education and provides authenticity in assessment that is more closely aligned with the real-world application of knowledge and expertise.
Dr Philip Robinson, head of the department of Veterinary Health and Animal Sciences at Harper Adams University, said, "The circumstances created by the Covid-19 pandemic has really accelerated the rate of adoption of online teaching, learning and assessment formats in Higher Education. The new TOBA format for the RAMA/SQP qualification is in line with assessments being conducted across a range of subject areas in universities. It provides a rigorous test of knowledge, and particularly the application of knowledge, in a time-constrained electronic format which can be undertaken within the workplace or at home."
After gaining the Higher Education qualification and passing a separate AMTRA viva (oral examination), candidates are entitled to join the AMTRA Register and prescribe and/or supply certain veterinary medicines under the Veterinary Medicines Regulations.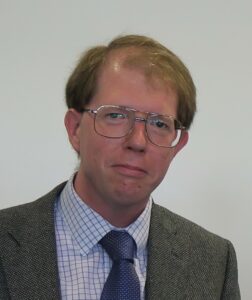 The first online written assessments took place between 18-22 January, conducted by educational partner Harper Adams University, and the second block in March. The next assessment period takes place between 12-16 April, with 330 bookings for that week.
Meeting requirements
As well as addressing Covid-19 restrictions, the online assessments help to meet the growing requirement for qualified animal medicines advisors within registered premises, heightened further during the unprecedented challenges of the pandemic.
The assessment follows the same rigorous procedures, requiring the same academic effort and preparation required by a conventional exam. Each suite of assessments is completely rewritten and distinct from earlier assessments.
To allow candidates to prepare thoroughly for assessments, AMTRA and Harper Adams have prepared a 'Candidate and Employer Guide to the Online AMTRA Assessments', available online at www.amtra.org.uk.
Each module assessment (Base, Companion Animal, Farm, Equine, Avian, Veterinary Nurse) is available on a specific date, while vivas can be booked via the AMTRA website, either before or after the written assessment.
AMTRA secretary general Stephen Dawson explained that plans beyond July 2021 are still being developed, and both AMTRA and Harper Adams will continue to carefully monitor and evaluate the online assessment process during the current academic year.
Mr Dawson said, "We remain in listening mode, and will continue to survey those taking part in the assessments to help guide us. If we can adapt to make things even better in the future, we will do."