Modif, which contains cyprodinil and fludioxonil, has been granted Extension of Authorisation for Minor Use (EAMU) approval for the use in carrots and celeriac.
Manufactured by the off-patent manufacturer Life Scientific, Modif is a reverse-engineered Switch which can be used for a range of diseases in fruit and vegetable crops as well as ornamental plant production.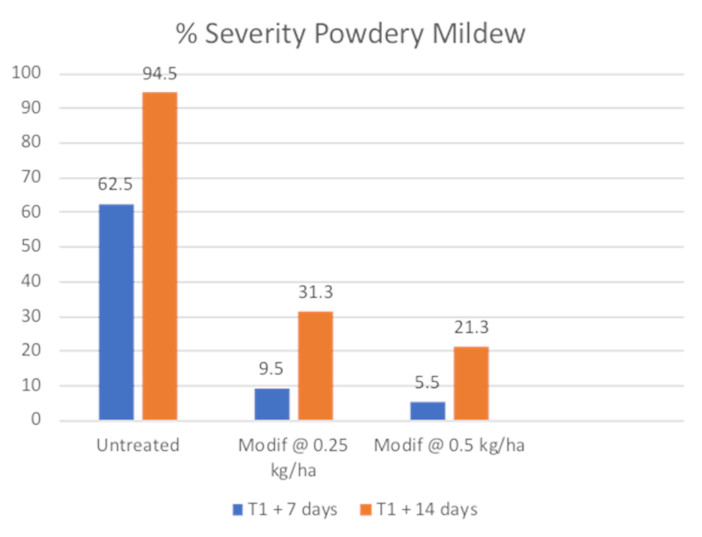 The EAMU covers three applications in carrots, at a rate of 0.8kg/ha, and should be applied seven days prior to harvest. In celeriac, only two treatments of 1.8kg/ha are recommended, to be applied 14 days before harvest.
Ruth Stanley, Life Scientific's UK country manager, said: "This EAMU approval comes as welcome news, as an additional option for vegetable growers for protection against sclerotinia and alternaria leaf blight."
Modif has also been successfully controlling diseases in peas and beans, as these crops are experiencing high levels of powdery mildew because of recent weather patterns.
"Whilst there is no label claim for powdery mildew, as the result of a customer request we included Modif in a replicated field trial conducted by RAA labs in Lincolnshire, to determine the level of control of powdery mildew when used at two dose rates in crops of vining peas," stated Mrs Stanley.
"One application was made at early flowering using dose rates of 0.25kg/ha and 0.5kg/ha. Assessments were made 7 and 14 days after application to show the percentage control over untreated," she adds.
"The results demonstrated that at T1 + 7 days at 0.25kg/ha there was only 9.5% severity of powdery mildew versus 62.5% on the untreated. At T1 +14 days this was only just higher at 31.3%, whereas untreated showed a powdery mildew severity of 94.5%."
"At the higher rate of 0.5kg/ha at T1+7 days levels of severity of powdery mildew were much reduced at 5.5% and at T1 +14 days at 21.3%, compared to 94.5% in the untreated," as the graph below demonstrates.
For more information, visit www.lifescientific.com/products/uk/modif.