Boss ORV has announced two new additions to its UK dealer network. I J Jones Engineering Ltd, based between Totness, Kingsbridge and Dartmouth, covers the southwest.
"Ian Jones will provide Corvus Off-Road-Vehicles' coverage for Boss ORV across South Devon," said Boss ORV MD Phil Everett. "It's a big welcome to the Corvus family for Ian, Lexi and the team in Blackawton."
The company specialises in servicing, repairs and spares for tractors, ATVs and UTVs, machinery and air conditioning with more than thirty years of experience. Ian Jones took ownership of the business following the retirement of the previous owners and has a background in agricultural engineering in the UK, USA and Australia.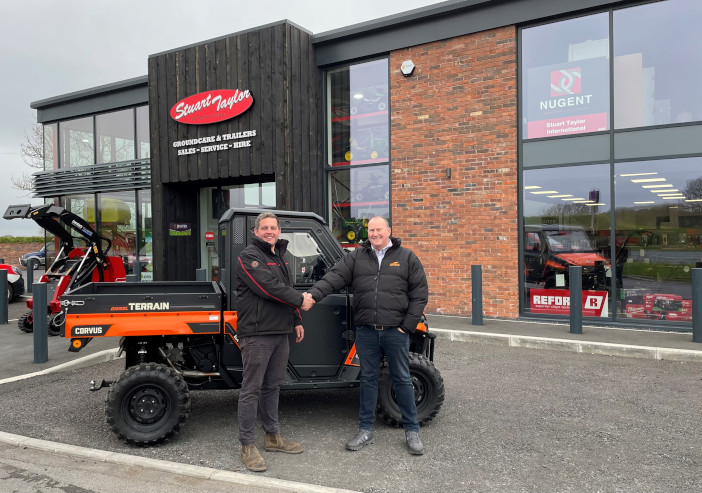 In the northwest, Stuart Taylors will offer the Corvus range throughout Lancashire. Established in 2003, the company offers all types of grass care and groundcare machinery, with full pre- and post-sales services.
"We are looking forward to working with Tom Taylor (pictured), Sarah, Martin and all the team in developing the Corvus brand throughout the region," said Mr Everett.
For more information go to www.bossorv.co.uk