Same Deutz-Fahr (SDF) UK has appointed two new dealers, increasing its dealer network to 40 partners and continuing its commitment to recruiting family dealerships with a focus on service.
Located in Grantham, R C Setchfield is a family-run engineering business, established in 1982 by Richard and Heather Setchfield and today employs 16 people. It initially focused on servicing but quickly expanded to include new machinery and spare parts.
Well known for supplying materials handling equipment as well as a wide portfolio of implements, the company has signed new franchises with Merlo and will now offer the full range of Deutz-Fahr tractors.
"We are really pleased to be able to sign with SDF for the Deutz-Fahr franchise, not only because we now have a broader range of tractors from 66-335hp to offer, but also because there is an established park of Deutz-Fahr machines in this area," said Hannah Setchfield, who joined her parents' business in 2021 as chief operating officer, following a career elsewhere in business.
"We want to assure the owners of those tractors that we are here to provide the service and spares support we know is crucial to them, and we want to be able to show them why they can place their trust in us and in Deutz-Fahr to give them the products and back-up they need."
Sales are headed up by Richard Setchfield, supported by area sales manager Ashley Clough, while the parts department is run by Ian Johnson and Ian Harrison. Servicing is managed by Adam Forster, overseeing a team of five service engineers.
"It's great to be able to reassure farmers that Deutz-Fahr has a strong dealer presence again in the locality, and that we are ready to support the needs of owners and show prospective customers what the tractor range offers," added Ms Setchfield.
"We pride ourselves on our service, and want to emphasise to both existing and potential Deutz-Fahr owners that we are here to provide the back-up they deserve.
"We are also keen to show prospective buyers what the range of Deutz-Fahr tractors can offer, and to this end we have tractors in stock ready for demonstration."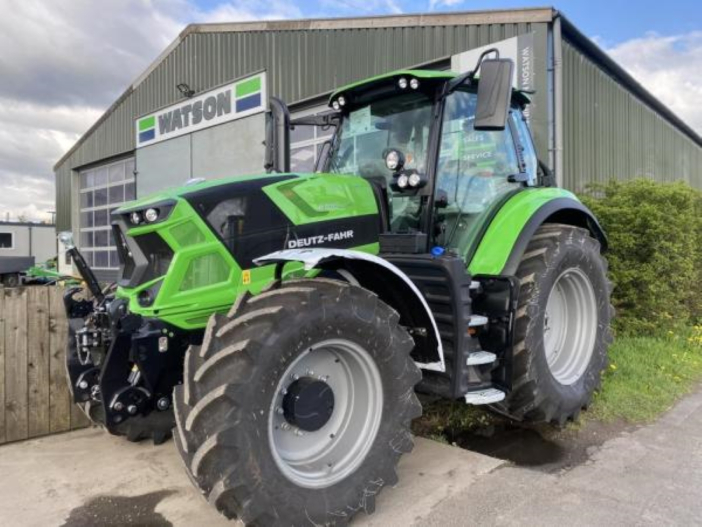 SDF has also appointed County Durham dealership Mark Watson Machinery, which will handle tractor sales throughout its home county, Northumberland and North Yorkshire. Mark Watson established the business in 1988 and now offers a range of franchises including Malone, Cross, M-Tec and Alstrong.
Since diversifying the business to offer haulage operations, Mark has been joined by his daughter Emily, who graduated in agriculture at Newcastle University in 2021.
"We've held franchises for implement lines for some time, but although we have sold used models for a long while, we haven't – until now – supplied new tractors," Mr Watson said.
"Although we have been approached by several manufacturers over the years, I never thought a new tractor franchise was for us. But Deutz-Fahr has been my favoured brand right back to the days of its DX series, so when SDF came to us recently looking to fill a gap in its network, Emily and I were happy to talk further about taking on the franchise."
An agreement was signed earlier this year, and the business now has service-trained engineers, spare parts and tractors in stock for demonstrations.
"We currently hold a 167hp 6160, a 137hp 6135C, a 125hp 5125 and a 78hp 5080," said Mr Watson.
"We have a good spread of arable and livestock farms locally, so want to target sales from this end of the power scale right up to the 7, 8 and 9 series which top out at 336hp.
"We're investing in service training and parts stocks, and are ready to demonstrate machines this summer. My phone is always on, so I'm keen to hear from farmers who'd like to see what a Deutz-Fahr can do on their own farm, and to talk about how we can support their businesses."