Tramspread, manufacturers of slurry handling equipment, has recommended that farmers do not delay in making the most of existing grants.
Terry Baker, managing director of Tramspread, explained that there is uncertainty about the support that will be available from the government next year, and farmers must make use of grants to improve storage, management and to cover slurry sooner rather than later.
He said: "The government wants all slurry covered by 2027 to lower agricultural emissions and there are some generous grants being offered now. The Slurry Infrastructure Grant and the Farming Equipment and Technology Fund (FETF) currently offer money towards storage, mixers and separators which are all vital to managing slurry effectively."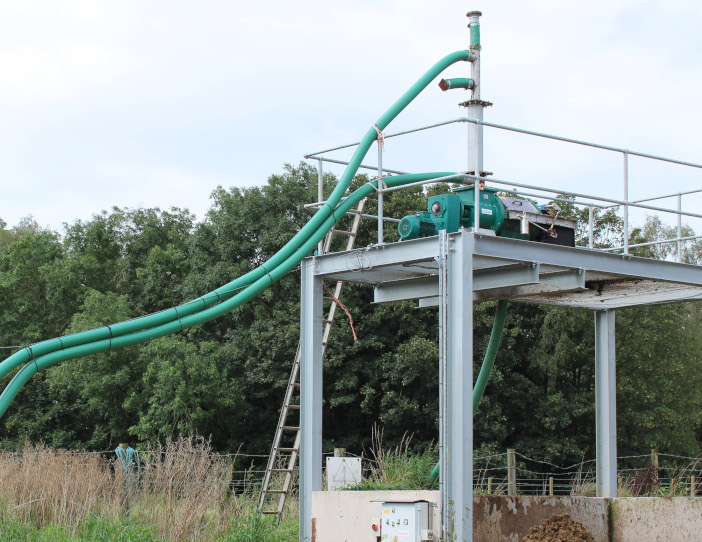 "Grants aimed at extending storage to six months, based on livestock numbers, and further grants to cover, mix and separate slurry are currently available with up to 50% of the cost being offered. Mixing will keep slurry homogeneous whilst separation can remove up to 25% of solids. Together this will reduce the amount of storage needed and enable slurry to be pumped longer distances more efficiently," he added.
The Slurry Infrastructure Grant applies to farms with pigs, beef or dairy cattle. It includes contributions to lagoons, steel, concrete and bag tanks. It will also contribute to covering storage that has been extended or newly installed. This can be with floating or fixed covers.
Mr Baker continued: "Bag tanks are an economical and easy way to expand slurry storage. To qualify for grant funding a bag tank must hold at least 2,500 cubic metres. A significant benefit is that bag tanks can be located almost anywhere and rarely require planning permission.
"For farms expanding storage to meet the six-month target, a floating cover like Hexacover is a cost-effective way to meet the impending 2027 legislation."
The next round of grants is planned for 2023 and potentially another in 2024. However, there is uncertainty about how livestock farming is going to be supported beyond this.
"We are advising customers to act now, make the most of the grants available, and make better use of slurry today, rather than wait to see what might happen next year," concluded Mr Baker.