MJP Supplies, UK distributor of Algifol, will be on stand 856 at Cereals on June 13 and 14, 2023, to share the benefits of seaweed-derived biostimulants.
Produced by NeoMed-Pharma in Germany, Algifol is derived from brown algae, which is dried and refined. The result is an entirely natural liquid boasting a wealth of trace elements, vitamins, enzymes, amino acids, carbohydrates, polyuronides and growth-regulating plant hormones.
As well as marketing Algifol, Marcus Palmer, owner of MJP Supplies, also farms 260 acres near Spalding and has used the biostimulant on wheat, sugar beet, peas and potatoes. He said: "We have seen first-hand the benefits Algifol can have on cereals. It increases yield, improves rooting and helps the crop cope with extreme weather.
"Over the last couple of years, we have seen a significant increase in sales, especially from cereal growers, and we can now afford to take a stand at Cereals. Hopefully, visitors will be interested in finding out how Algifol can help them produce a better quality crop, reduce their fertiliser use and lower their carbon footprint."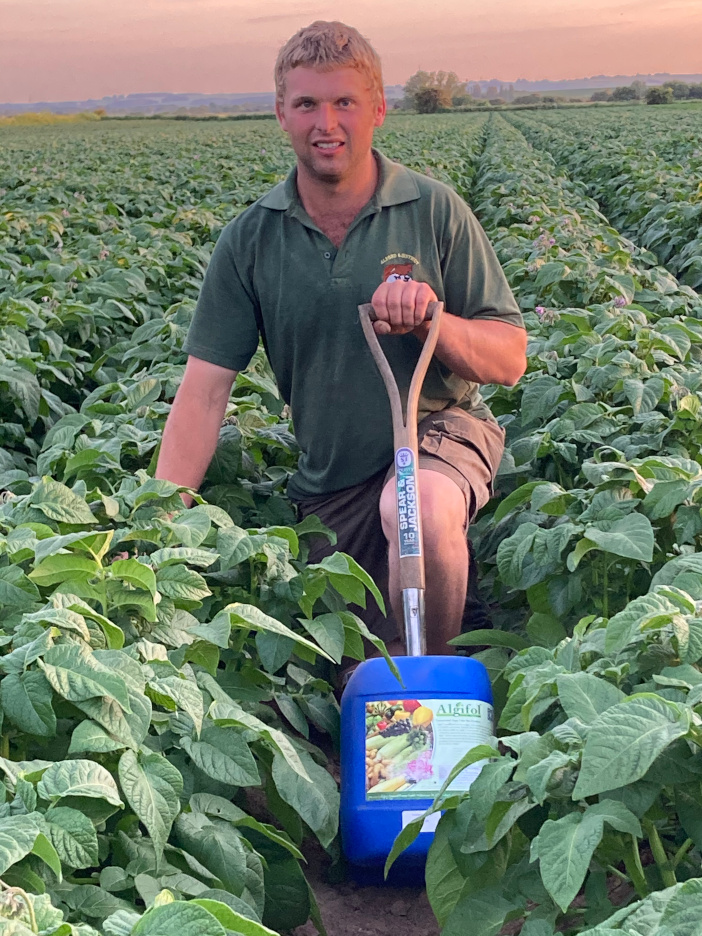 Cereals grower, Ryan Wrisdale, has been using Algifol on winter wheat and barley for the last five years at the Louth Potato Company. He said: "We first used Algifol on our potato crop in 2018. This led us to use it on winter wheat as it was a drought year, and Algifol kept the plant feeding all the way through and kept it green for longer, which helped boost yields.
"I now apply Algifol to all my wheat and barley as it contains lots of trace elements, which give the plants a boost. As we face extreme weather conditions more often, I have really noticed the benefit of using Aligfol, even at half a litre per hectare, every time I spray. Applying a little Algifol often is very beneficial as it really helps to keep the plants alive in hot weather."
As well as distributing Algifol, Marcus also represents Enduramaxx tanks and sells a wide variety of sprayers, pressure washers and protective clothing.
Read about the Cereals crop plots here