A range of machinery, including sugar beet harvesters, a self-propelled sugar beet chaser and a sprayer, will go under the hammer in a timed online auction between Tuesday 31st August and Thursday 9th September. The event will be hosted by Cheffins on behalf of Agrifac UK Ltd.
Charles Wadsley, associate at Cheffins commented: "With Cheffins' international reach and exhaustive buyer database, hosting a timed online sale will allow Agrifac to widen the market for its second-hand trade-in machines and allow the company to move on some of the abundant stock which it currently has on offer. This sale is set to be of interest for those involved in sugar beet harvesting and will be an opportunity for Agrifac to dip its toe in the water when it comes to selling trade-in stock via auction.
"As timed online sales continue to pay dividends for not only farmers but also manufacturers looking to dispose of copious stock, we have seen an increase in the number of sales which we are hosting at Cheffins and the prices achieved accordingly. Agrifac is one of the UK's largest agricultural machinery manufacturers, and we are delighted to have the opportunity to host this sale on its behalf."
Highlights of the sale include a 2003 Holmer T2 six-row beet harvester, starting bid £15,000; a 2000 Holmer T2 self-propelled beet chaser, starting bid 15,000; a 1998 Agrifac WKM-9000 six-row beet harvester, starting bid £12,000; a 2006 Vervaet 625 six-row beet harvester, starting bid £15,000 and a 2015 Rogator 635B 36m self-propelled sprayer which has a starting bid of £40,000.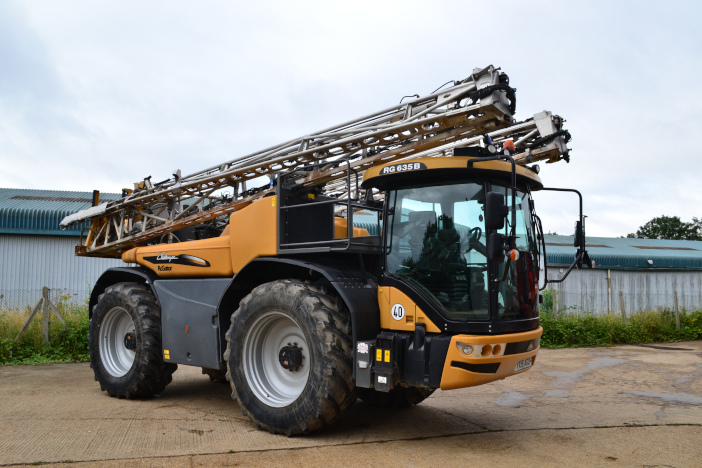 Chris Armitage, managing director at Agrifac said: "We're excited to delve into a new avenue of second-hand machinery trading with the help from the team at Cheffins this Autumn. As we approach sugar beet season, we have a number of harvesters imminently ready for their next lease of life, so jumped at the chance of the combined auction-hosting to test the waters with the potential view of taking an annual slot in Cheffins' auction calendar to expand our reach to more potential buyers."
A viewing day will be held on Friday 3rd September from 10am to 4pm at the Agrifac UK premises (1 Martin Avenue, March, PE15 0AY)
For more information go to www.cheffins.co.uk