On the 8th and 9th of November at the Newark Showground, visitors to the Midlands Machinery Show will be able to explore a range of new products.
One new product that will be showcased is the latest model in the Arcusin Multipack range – the Multipack E14. "This machine will collect and tie conventional bales into packs which can then be transported mechanically, eliminating the manual work previously associated with the handling of small conventional bales," said Stephen Gillman, director at Arcusin.
"The main differences to previous models are that when the bales are fed into the machine, they are now compressed horizontally as well as vertically, this machine has five knotting twines for a pack, using bales of up to 1.2m in length, and it comes with a new touch screen control panel."
MeritAgCheck will also showcase a new feature in its app, allowing farmers to track and monitor fuel consumption.
Three new pieces of kit will be exhibited on the Chandlers stand: the Tractor of the Year winning Fendt 728, the Valtra Q Series and the Ineos Grenadier Quartermaster pick-up truck. The Grenadier Quartermaster is the pick-up version of the SUV, with a double-cab to seat five people, an extended chassis and a maximum payload of 760kg.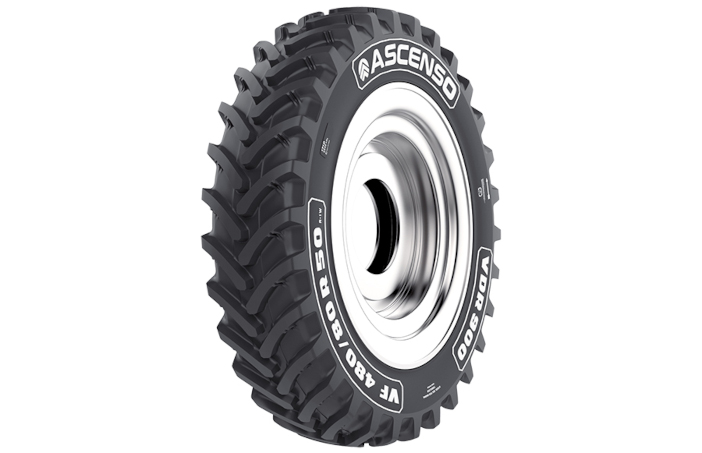 On to tyres and BA Bush and Son will unveil the VDR 900 VF tyre, designed to handle more load than a conventional radial tyre, or the same load at a reduced pressure. It is also said to feature stronger lugs and a larger contact patch to provide better traction.
"The VDR 900 benefits from Ascenso's unique Mudbreaker technology, which consists of a vertical cleat on the lug which breaks down the soil and stops it sticking to the tyre," notes Matt Smith at BA Bush and Son. "This not only enhances the tyre's self-cleaning ability but also allows for better grip in the field."
Finally, a new entry to the UK market is the Husarya stone picker, capable of removing stones from 2.5cm up to 5cm in diameter. It has a working depth of 20cm and can be specified in working widths up to 5.5m.
"It's exciting to have such a range of new products at the show, once again demonstrating the innovative nature of agriculture," said organiser Elizabeth Halsall. "One of the brilliant things about the show is that it brings together the relevant people, businesses, and organisations to create two focused and dynamic days."
Tickets and parking are free, but pre-registration at www.midlandsmachineryshow.com is essential.