The flagship model in JCB's new-generation telescopic wheeled loader range is the JCB TM420S. This new model will be making its public working debut at ScotGrass, May 18, where it will be put to work on the event silage clamp at SRUC Crichton Royal, on the outskirts of Dumfries, south-west Scotland.
At ScotGrass, farmers and contractors will be able to see the latest grass harvesting machinery, in action, on field-scale plots and a large storage clamp. Visitors can also seek information and advice from industry experts and product suppliers.
It is at this event that the JCB TM420S will debut, where it will work alongside a JCB 435S agricultural loading shovel on the ScotGrass silage clamp.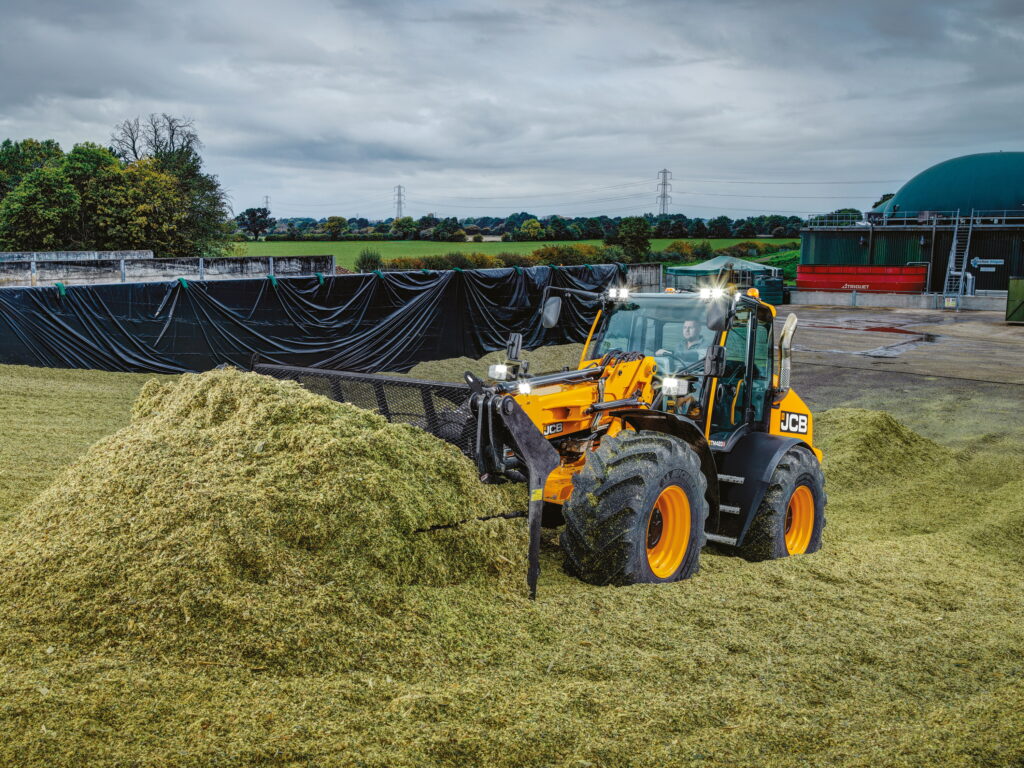 The JCB TM420S is equipped with JCB's most powerful four-cylinder engine, which produces 173hp. The 50kph eight-speed transmission (with torque converter lock-up available throughout) and the dual pump hydraulics package is also completely unique to JCB's TM range.
The JCB 'regenerative' boom hydraulics system exploits the weight of the TM420S boom, to bring it down quickly but under full control for fast loading cycle times. The 100cc total pump capacity delivers up to 160-litre/min flow for boom and attachment operation, and up to 100l/min to auxiliary services.
The TM420S also features TM's new cab, which has an increased overhead glass area, larger rear three-quarter windows and standard rear-view camera.
Also available to view at ScotGrass 2022 will be JCB Fastrac tractors and Loadall telescopic handlers. These machines will be working on the field plots, where JCB is cooperating with Krone to demonstrate highly efficient and operator-friendly harvesting systems.
For full details, visit scotgrass.co.uk.