JCB dealer Sharmans will be challenging operators to demonstrate their skills behind the controls of an electric JCB mini-excavator at the Midlands Machinery Show, held on the 9th and 10th of November at the Newark Showground.
The skills challenge, which involves picking up footballs with a digger bucket to place them in a barrel, will be a bit of fun but is said to be a good way to illustrate the quietness and smooth and easy controls of the 19C-1E all-electric mini-excavator.
It's a 1.9-tonne, 360-degree digger and is part of JCB's growing E-Tech range of battery-powered machines for agricultural, landscaping and construction work. This year, it was joined by the company's first all-electric Loadall telehandler.
Both machines feature independent hydraulic and ground drives, powered by electric motors which are supplied by battery packs with a choice of charging options.
The digger can be used for light excavation on farm building projects, water supply schemes and for drainage works and has three operating modes to balance performance requirements and battery charge duration, and a fourth mode for faster transport between on-site locations.
Sharmans also plans to show the high-specification 542-70 AgriXtra from JCB's latest range of diesel-fuelled Loadall telescopic handlers.
They have additional power and torque outputs from Stage V emissions-compliant JCB engines and this model features the DualTech VT hydro-mechanical transmission as standard, with different operating modes to suit varied on-farm applications.
Managing director Scott Barclay has welcomed the return of the show following last year's cancellation, especially now that the company is operating across a larger JCB sales, parts and service territory.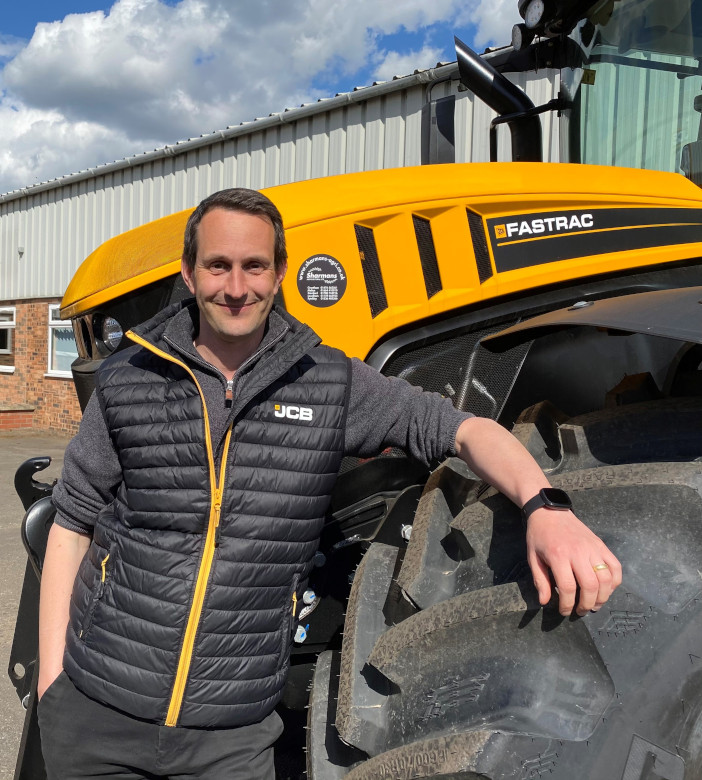 In addition to depots at Stamford and Eltisley, near St Neots, Sharmans Agricultural has branches at Grantham, Melton Mowbray, Lowdham and Pytchley near Kettering that cover a JCB territory now extending from South Yorkshire through Nottinghamshire, Derbyshire, Leicestershire and Rutland to Northamptonshire.
JCB is one of the dealership's key franchises, supplying and supporting the manufacturer's Fastrac tractors, Loadall telehandlers, loading shovels and telescopic wheeled loaders, and many other handling machines.
Mr Barclay said: "I'm delighted that we'll be back at the Midlands Machinery Show this year; we've exhibited there ever since the event started and it will be good to meet customers and show them the latest products from the manufacturers we represent."