One of the biggest success stories for the Bridgestone tyre brand in 2022 was its agricultural range and the company has plans in place to continue growing its market share.
The extended EMIA team has enabled the company to diminish supply chain issues, while the VX-Tractor range has proven to be a particularly popular product, with customers highlighting the robust casings and enlarged lug design.
Introductions of Webfleet Solutions to the agricultural industry, as well as the rollout of the VT-Tractor VF 60series product line, means that the company is in good stead for 2023. It has also announced the new VX-R Tractor tyre, with full details to be released in the near future.
The company states that the increased range of OEM customers has been a particular highlight in the last 12 months, with New Holland and John Deere amongst the companies offering Bridgestone products.
Tom Gerring, newly appointed commercial AG regional manager, said: "2023 is shaping up to be a very exciting year, with many new products and activities already planned and confirmed.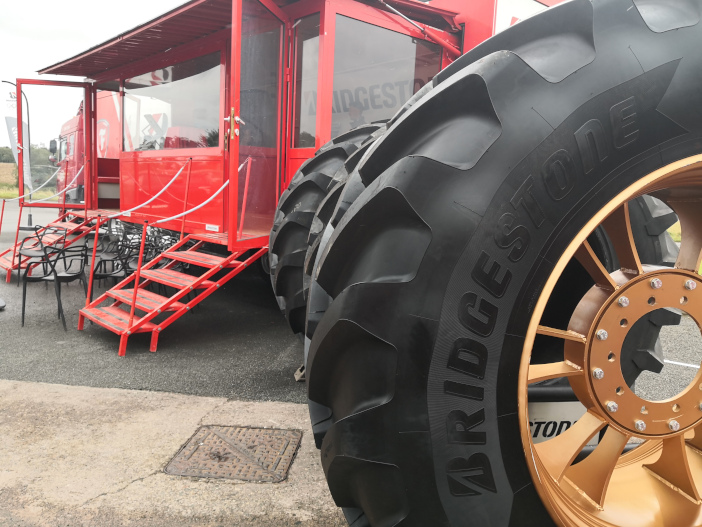 "We look forward to expanding our Bridgestone Partner Network too, which is a fantastic opportunity for any dealerships looking for a global partner to support them at a local level, that can offer a proven premium product range to their farming customer base, along with strong aftersales support as standard.
"We continued to see strong repeated data from the monitoring of VX-Tractor tyre sets, which demonstrate high levels of long life, value for money and truly astounding product reliability in the harsh working environment of the farming world.
"Also, we look forward to working closely with many of the OEM Dealerships around the UK, in order to support them fully in their marketplace.
"I must also say that we are very much appreciative of the hard work put in by our fantastic dealer partners over 2022, who continue to fully support us on our journey, and we look forward to more positive successes together in 2023.
"Sustainability, the environment and soil health are all now key drivers with the farming community, and it's pleasing to see how both our VT-Tractor and VX-Tractor products address directly many of those concerning issues within farming."
In line with its commitment to sustainability, the company recently unveiled its E* framework, which consists of eight focus areas: Energy, Ecology, Efficiency, Extension, Economy, Emotion, Ease and Empowerment.
These principles will guide the company's priorities, decision making and actions in every area of its business.