Stihl has launched its first cordless backpack blower for professional use. With a maximum blowing force of 26 newton, it offers high performance and a less disruptive sound.
The BGA 300 is the most powerful in the cordless range and features a high air speed powered using Stihl's professional AP System AR 2000L or AR 3000 L backpack batteries.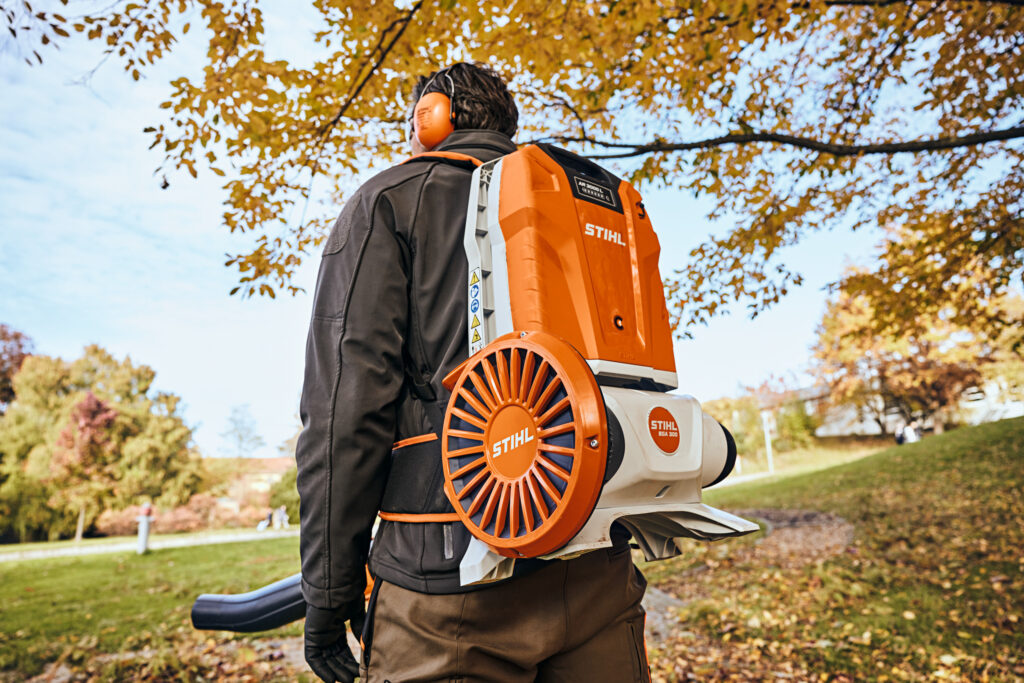 Well suited for use in noise-sensitive areas, the Stihl Noise Reduction system produces fewer high pitched frequencies meaning operation is much less intrusive. The three power setting options allow for efficient energy management and longer runtimes and a boost mode can provide maximum power. An LED display and cruise control function enables energy management.
For the optimum blowing angle, the BGA boasts a curved nozzle as standard, and the blower tube length can be adjusted to meet different requirements and operating situations. A straight nozzle is also available as an accessory. Other features include wide feet for secure footing whilst on the ground, a hook for the blower tube for easy transport and storage, as well as compatibility with the Smart Connector 2 A.
For more information on STIHL's new BGA 300 or its range of professional cordless tools, visit www.stihl.co.uk.