Following a spike in quad bike thefts, growers are being urged to increase security and ensure that they have adequate cover in place.
Figures from H&H Insurance Brokers (HHIB) have released more than 60% of recorded thefts across its network in the last 12 months related to ATVs.
In response to this, the company has released a ten-point guide for rural businesses and encouraged them to make it as difficult as possible for thieves.
Stuart Torrance, claims manager for HHIB said: "There is an incredibly bullish second hand market in ATVs and prices have been on an upwards trajectory for some time.
"This is being driven by a shortage in availability of new machines, and because demand is outstripping the rate of supply, sadly ATV theft is again on the increase.
"Although the upward trend is concerning, there are measures that can be taken to help reduce the risk of exposure to theft. Adding multi-layered security levels wherever possible to deter any potential theft, is the first step – and of course, we advise that all ATVs are comprehensively insured, should the worst happen."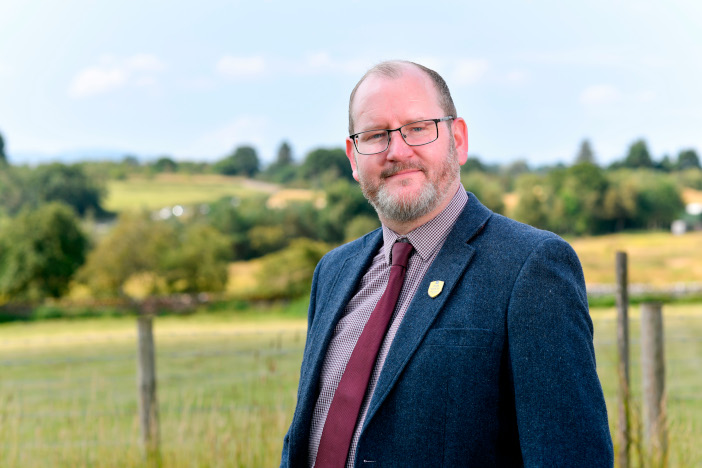 Top tips for quad bike security
When not in use, secure your ATV in a lockable garage or building and remove the keys, placing them in a secure location that is out of view. Never be complacent.
Consider installing fuel and battery isolating systems to prevent theft and fitting immobilisers, VHF (Very High Frequency) and GPS (Global Positioning System) tracking devices.
Physically secure your machines using suitable locking devices and if possible attach them to fixed floor anchors using heavy-duty security chains and padlocks.
Add security data tagging/marking such as Datatag or CESAR. If not already fitted as standard, dealerships will often offer schemes of this nature when purchasing a new ATV as an extra. If not in place then ask your dealership to add tagging/marking to any new or second hand ATV purchase. Some insurers may even offer reduced premiums when they know such measures are in place.
Place machines against solid structures/walls with larger immovable machines or equipment placed in front of them to prevent easy access.
Add additional heavy-duty security chains and padlocks to access and egress gates to buildings.
Fit security lighting and CCTV with sensors and PIR Alarms and cover any windows to the building where your vehicle is stored to stop potential thieves from being able to look through.
Review your insurances; do you have business interruption cover in place and does this include 'Increased Cost Of Working'? If not, speak to your broker to put this in place as this will prove to be invaluable should you need to arrange the hire of an alternative ATV to keep you operational whilst any theft claim is being processed.
Keep a clear record of all machinery serial numbers, vehicle registration, and original purchase and service documentation which will be required in the event of a claim. Take photographs of your ATVs. Should any machine ever be stolen these images will help to increase publicity and recovery prospects for the machine.
Remain vigilant and report any suspicious vehicles or callers to the police by calling 999 if the vehicle or occupants are seen committing a crime or 101 if the vehicle or people are just seen acting suspiciously.
In the last 12 months, HHIB states that just over 50% of all claims have been motor related.
Mr Torrance added: "Should the worst happen, and you do suffer a theft, my advice is to let your broker know as soon as possible as they will be on hand to guide and support you.
"Tips eight through to ten are particularly pertinent when it comes to protection – although if you follow my first seven tips, you will be making it as hard as possible for the thieves to triumph."
For more information go to www.hhinsurancebrokers.co.uk