The latest edition of Machinery Matters, a podcast brought to you by Farm Contractor & Large Scale Farmer, is now live.
In this episode, machinery editor Matthew Tilt runs down some of the biggest news stories of the month and interviews two key members of the agricultural community.
It's all about Tractor of the Year (TotY) in the first interview. Speaking live at EIMA International in Bologna, TotY chairman Fabio Zammaretti talks about returning to live events, the challenges of running the competition over the last two years and reveals the winning machines in the 2022 competition.
Remember you can read all about the shortlisted tractors in the November issue of Farm Contractor, with a full EIMA report and ride and drive experiences of the winners in the December issue.
Then we speak to Ben Mansfield, product manager at JCB, about the new 525-60 E electric Loadall telehandler. He discusses the development of the machine and the continued focus of alternative fuels at the company.
You can read a full on-farm test report of the 525-60 E in the November issue of Farm Contractor.
Machinery Matters is available on all good podcast streaming sites, or by using the player below.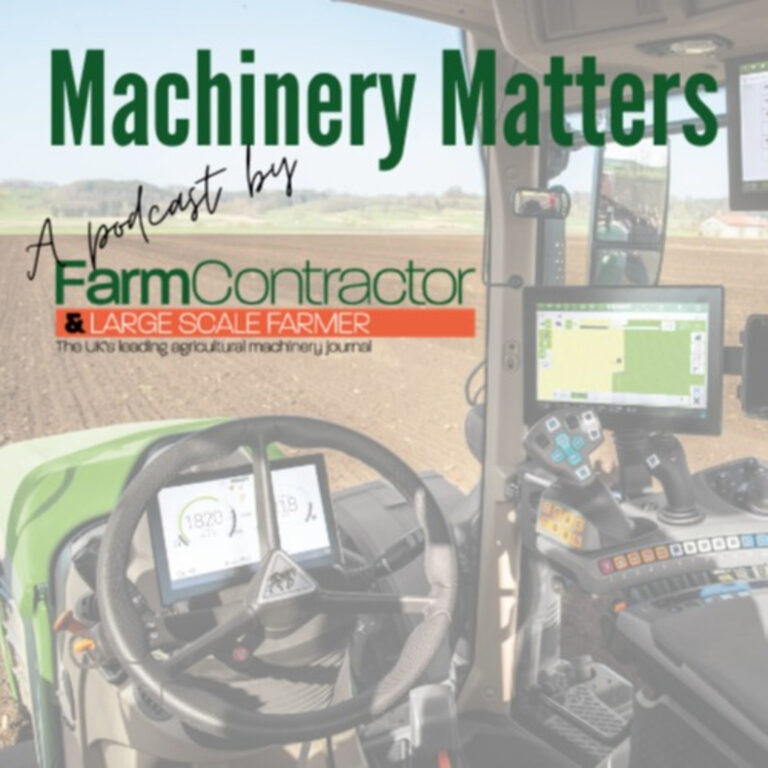 Machinery Matters
The latest agricultural machinery news and industry updates brought to you by Farm Contractor and Large Scale Farmer.
Follow us on Twitter @Farmconmagazine and check out our webpage farmcontractormagazine.com
What's happening at Cereals 2023? – Part 2
Join host Matt Tilt for this second episode featuring the Cereals 2023 agronomy and crop exhibitors this time featuring:
– Olivia Potter of KWS
– Simon Fox & Wilson Boardman of OptiYield
– Richard Phillips of AminoA
– Gregor Pierrepont partner at Thoresby Estate
– Karen Walker of the Multiple System Atrophy Trust
– Malcolm Macaulay of the James Hutton Institute and International Barley Hub
You can also find out the latest tractor registration in this episode, so why not give it a listen!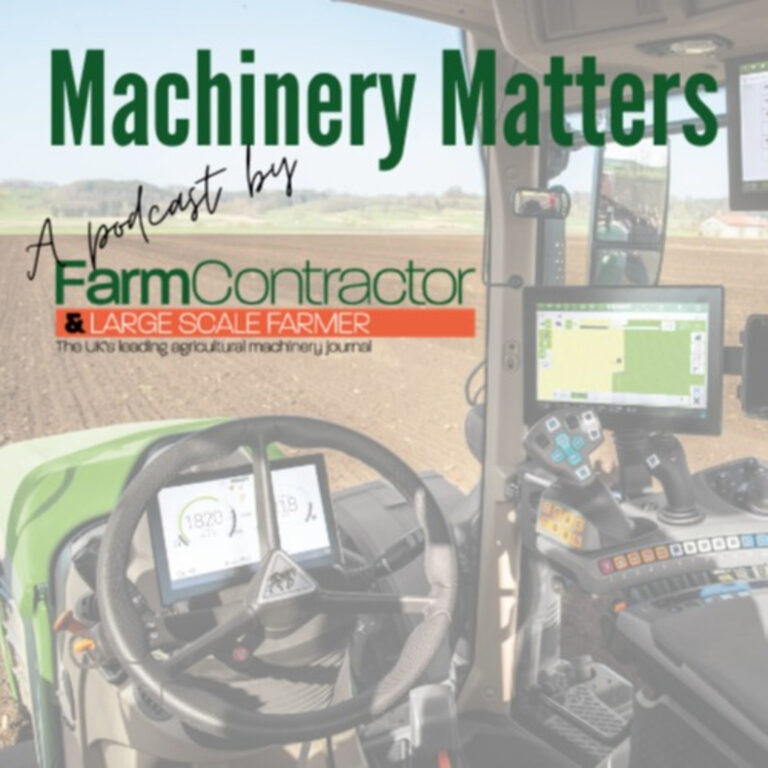 Search Results placeholder