On Friday the 20th May at 9pm, Channel 5 will launch a new television show looking at the biggest, fastest and most powerful tractors on the planet.
Tractors: Big, Bigger, Biggest will put both vintage restorations and cutting edge machines under the spotlight, travelling from Britain, to the heat of Florida and up to the snows of Alaska to meet the men and women who build, modify and race them.
Episode One starts with Big Bud, still the biggest tractor ever made after 45 years. From this monolith, it's over to Cambridgeshire where one farmer is putting the self-driving John Deere 9RX through its paces.
Just down the road from Disney World, Florida, where one couple is 'spending their inheritance to take part in tractor pulling. It's not all big machines though, back over the Atlantic on a Christmas tree farm in Dartmoor, the Sirio 4×4 (which is just 25.5 inches wide) is helping to reduce labour requirements.
The second episode starts at pace, heading to Staffordshire to see the JCB Fastrac which set a world record for the fastest tractor – reaching 150mph with Guy Martin behind the wheel. Staying in the UK, the 53-year-old Burgh Island sea tractor is custom built to transport passengers from the coast of Devon to a luxury hotel.
British heritage remains strong even as the show heads to Canada, where in British Columbia a Basildon-built machine has become something of a celebrity smoothing out the ice on a sports stadium ice rink. Finally, on the Isle of Sark, tractors are the only form of transport for the 500 residents, even down to its emergency services.
Tractors in extreme conditions are the focus of Episode Three, starting in Burnham on Sea where the Royal National Lifeboat Institution has developed the Talus M8 to launch lifeboats even when the waves are lashing hard.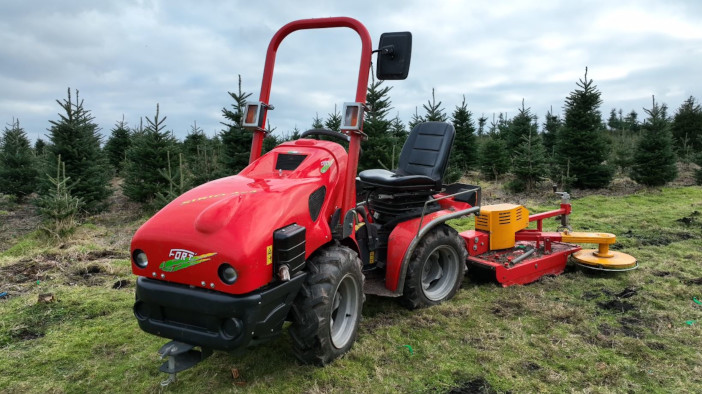 In Minnesota, Kory Anderson has refurbished the steam powered Case 150, going as far as to buy a foundry to manufacture missing parts. Further north in Alaska, the Fordson snow tractor was designed without tracks or wheels, instead using two massive corkscrews to propel itself forward.
Back in Norfolk, the largest Tulip farm in the UK uses an all-in-one tractor, capable of ploughing, furrowing and planting to meet the business' demands. Finally, in Manitoba, Canada, for the first time ever the eight-wheel Big Roy heads out into the snow.