Figures from the Agricultural Engineers Association (AEA) show just 487 tractors were registered in February, 14.8% fewer than in the same month in 2022.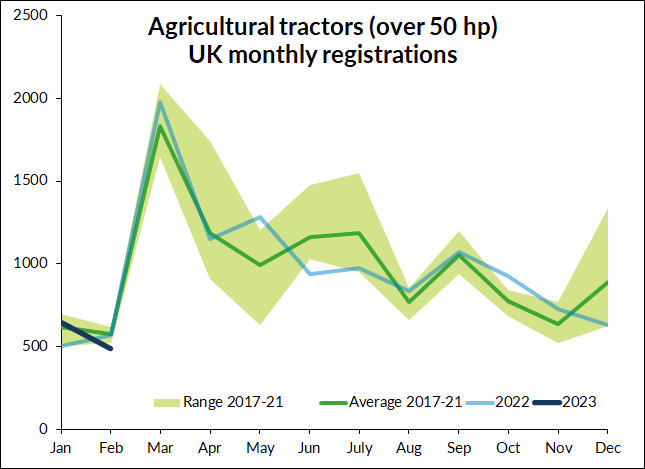 According to the firm, February generally sees only a small number of machines registered, as buyers wait for new registration plates at the beginning of March.
The small number is offset by the higher level of registrations in January, bringing the total for the year to 1,131 units, 5.6% higher than in 2022 and close to the recent average for this time of the year.