Tom V4 is the next generation of monitoring robot from the Small Robot Company (SRC). The robot has now launched in the UK and will be rolled out onto 20 farms this November, to deliver SRC's first commercial services for Per Plant Farming.
Tom V4 can successfully identify all the wheat plants, determining precise plant counts, as well as broadleaf weeds. Tom accurately geolocates and analyses data on every plant in the field with 6m camera coverage, and 8 x 6 megapixel cameras, gathering 15,000 images from its cameras, or 40Gb of per plant intelligence, for every hectare.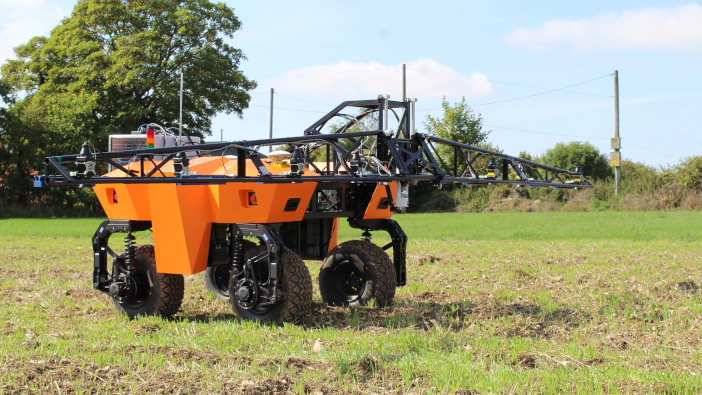 Four wheel drive, the robot has a survey speed of 2.2ha/hr, a 1.5 m/s forward speed and a weight of only 350.6kg. Tom V4 has a static ground pressure of <31kPa and a navigation system which uses a Swiftnav GPS system with 2 GNSS receivers to provide RTK position – with a 1cm accuracy. Tom uses 4 (1.56 kwh) rechargeable batteries and has data storage capacity of 4TB (removable drive), and a static ground pressure of <31kPa.
According to SRC, Tom V4's Per Plant data has huge potential for the corporate agri-science industry, because of its ability to precisely geolocate per plant data, complete precise plant counts, and produce high resolution plant images.
Tom V4's farmer services are fully subscribed for 2022, while 2023 spaces are selling out fast. Services will roll out across roughly 50 farms throughout the coming year, with additional farm services in Suffolk and Shropshire. A further 100 farmers have signed expression of interests for upwards of 50,000ha potential future service; farmers can try out the service on as little as 20ha, without a costly machinery outlay. 
Meanwhile, pending corporate customer trials include nutrient company Mosaic, world-leading research centre James Hutton Institute and leading fresh produce company G's Growers. Five corporate trials are pending for 2022/2023, with a further seven in negotiation.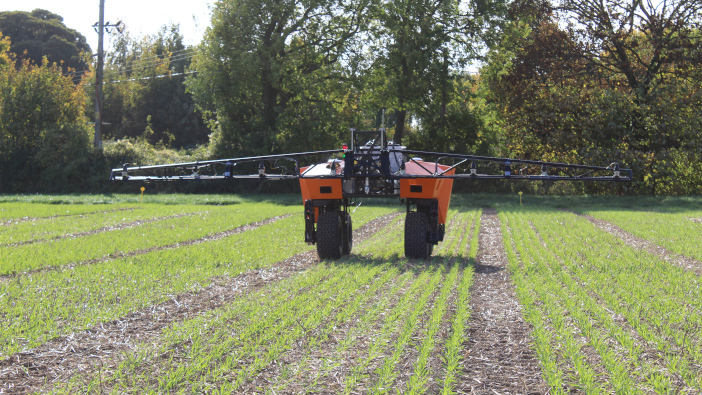 Sam Watson Jones, co-founder and SRC president, commented: "Per Plant Farming will be the most important step forward for farming since the Green Revolution. Our Tom V4 is potentially a key piece of the puzzle to help accelerate this, and commercialisation is a significant milestone. Returning to REAP, it's breathtaking to look back on the progress we've made in only five years." 
While Mosaic's vice president of AgTech and Innovation, Kim Nicholson said: "We're really excited about technologies like Small Robot Company. That type of precision and really directed application is probably not possible with our current equipment and technologies today, so exploring technologies like Small Robot Company gives us new ways to tackle that very big problem of how we continue to refine nutrient delivery.
"We're really hopeful that we can find a way to use the technology to understand when crops are most nutrient deficient, and also help us with very strategically and targeted applications of nutrients, so we really see that as the promise."