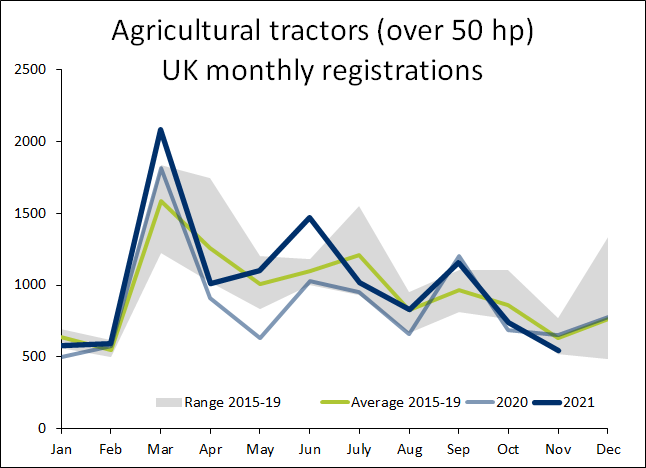 The Agricultural Engineers Association (AEA) has announced that bottlenecks in the global supply chain are increasingly affecting the farm equipment sector as registrations for agricultural tractors suffered a significant year-on-year setback.
Only 543 machines were registered in November, 16.5% fewer than in the same month in 2020, and 14% below the average for this time of year. It marks the second time in the last 12 months that registrations have fallen below the 2020 figure and comes despite continued reports of strong demand for tractors.
Compared with January to November 2020, the total for this year so far is 11,134 units, 15.9% higher than the year before and already 7% higher than the total for the whole of 2020.