Väderstad has announced the acquisition of parts of the Danish manufacturer Thyregod, including all intellectual property rights to its inter-row cultivator portfolio.
Thyregod A/S dates back to 1918 and for more than 25 years has worked to develop, produce and sell inter-row cultivators. Spring 2023 will now be a transition period, after which Väderstad will take over responsibility for the inter-row cultivator business.
The range is said to complement Väderstad's Tempo planters and the Proceed concept. It features a patented section lift system, various adjustment options and individual camera control for each frame.
The TRV Swingking model has a unique dual frame system, said to improve efficiency and save multiple passes through the field.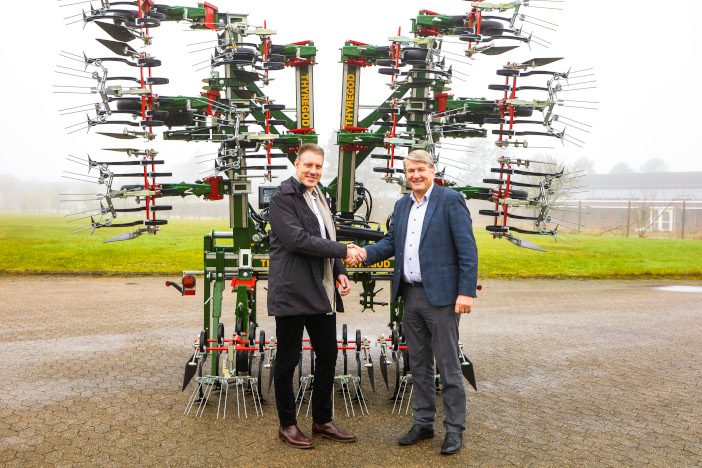 "Our new and existing farmer customers will increasingly use inter-row crop cultivators and it is essential that we include them in our product range," said Väderstad UK's sales and marketing manager Andy Gamble. "We have already identified that in the future many of our Tempo farmers will move to more mechanical solutions for weed control.
"As there is usually a challenge to match an inter-row cultivator to a seeding machine, Väderstad can now offer farmers a complete solution. Adding an inter-row cultivator to our product range also optimizes our future Proceed concept in cereals."
Products will initially be sold under the Thyregod brand and will continue to be produced from the Danish factory. From June 2024, the product range will move over to the Väderstad livery.