Following the news that 66% of respondents to the recent AHDB Potatoes levy ballot have voted to discontinue the levy, the NFU's horticulture and potatoes board chairman Ali Capper has responded.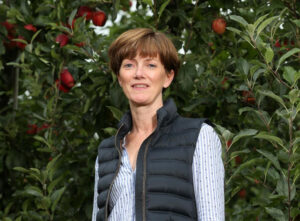 She said: "This result is a clear signal that the majority of potato growers in England and Wales do not believe their levy is delivering tangible benefits or value for their businesses.
"As with the result of the AHDB Horticulture levy ballot, we expect Ministers to respect this result and to fully engage with levy-payers as part of their decision making.
"Elements such as research and development and work on plant protection products, currently delivered by AHDB Potatoes, will remain crucial for businesses, so it is important there is clarity on the future as soon as possible. This will ensure businesses are able to prepare how they work on these areas and who with."
Full results of the AHDB Potatoes levy ballot can be found here.