A webinar on how farmers can make the best use of their land through rotational grazing is set to take place on 20th August. 
A series of webinars are being hosted by the GrasscheckGB project throughout this year's growing season to help farmers further their understanding about grassland utilisation and management.
The next in the series will see Nia Davies, Hybu Cig Cymru – Meat Promotion Wales (HCC)'s research and development officer chair a discussion between James Daniel, Founder and Director of Precision Grazing; John Frizzell, Business Development Manager for Datamars Livestock UK and Dane de Boorder, Youngstock and Grazing Manager for Pomeroy farm who are a part of GrassCheckGB. 
GrassCheckGB aims to improve grassland productivity and pasture utilisation on fifty beef, sheep and dairy farms across GB including nine beef and sheep farms in Wales.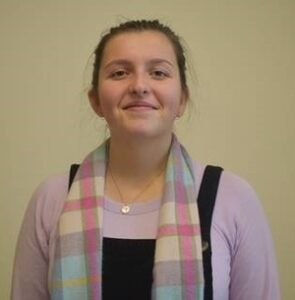 Looking forward to the webinar, HCC's Ms Davies explains; "All of the GrassCheckGB farmers currently operate a rotational paddock grazing system. This webinar will offer advice on how rotational grazing works on the basic principle of 'graze and rest' that can be introduced to all lamb, beef or dairy farms.
"I would encourage anyone interested in getting started with rotational grazing or who want to learn more about the system, to join the free webinar on 20th August at 7pm."
This project is a collaboration between Hybu Cig Cymru – Meat Promotion Wales (HCC), the Agriculture and Horticulture Development Board (AHDB), and Quality Meat Scotland (QMS) together with CIEL (Centre for Innovation Excellence in Livestock) and researchers at the Agri-Food and Biosciences Institute (AFBI) and Rothamsted Research, as well as industry sponsors Germinal, Waitrose & Partners, Sciantec Analytical, Datamars Livestock and Handley Enterprises Ltd. CIEL is supporting the purchase of equipment on farms through funds from Innovate UK, the UK's Innovation Agency.
The work was financed from the £3.5 million fund of AHDB red meat levies ring-fenced for collaborative projects which is managed by Britain's three meat levy bodies – AHDB, HCC and QMS. The fund is an interim arrangement while a long-term solution is sought on the issue of levies being collected at point of slaughter in England for animals, which have been reared in Scotland or Wales.
To register for the webinar go to: https://register.gotowebinar.com/register/4644534335980903948