The National Association of Agricultural Contractors (NAAC) has announced that international sheep shearers have been granted a special concession to enter the UK this year, offering a vital source of professional and experienced staff to assist UK contractors.
While Covid restrictions will make it difficult for many to travel as normal this year, this opens the door for those who are able to come and assist the national effort to get UK sheep shorn safely and efficiently.
Jill Hewitt, NAAC chief executive, said: "It is a big relief that the concession is now in place and we can start putting together the necessary paperwork for shearers to safely enter the UK.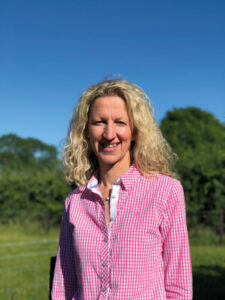 "This will be another difficult year, working within Covid restrictions, but the NAAC has liaised with Government and UK industry to publish a Covid Shearing Checklist to ensure that shearers, wool handlers and farmers co-operate to keep everyone operating safely and to high standards of animal welfare."
Non-visa nationals will be able to travel to the UK, particularly coming from Australia and New Zealand, between 1 April and 30 June. All those entering will be able to stay for a three-month maximum period. Shearers entering the UK will need to satisfy an immigration officer that they are here for a temporary period, to be employed as a sheep shearer.
The NAAC supplies its members with the necessary paperwork to smooth the entry process and is requesting to be informed of all shearers visiting the UK so that rapid assistance can be provided if issues arise at customers. Covid restrictions must also be complied with.
The specific entry requirements include:
The applicant is genuinely seeking entry for the purpose of undertaking employment, or providing services, as a sheep shearer, and must supply an appropriate contract of employment,
The applicant will be able to maintain and accommodate himself without recourse to public funds,
The applicant will leave the UK at the end of their stay,
The applicant arrives for this purpose between 1 April and 30 June.
The Covid Shearing Checklist and Shearing Register can be found on the NAAC website.