During the Covid-19 pandemic, farmers across the country cashed in on the government's extension to Permitted Development Rights (RDR) and created farm-based campsites. Many of these sites, providing caravan, camping and glamping opportunities within a working farm, are still running and those leading them say that they play a vital role in educating people about farming and food.
By staying on farms, those from non-farming backgrounds are able to witness, first-hand, what it is like to live and work on a farm and find out about food production. This is leading to a deeper understanding of the farming industry amongst the public and, ultimately, a greater appreciation for the work being done.
Oli Lee's 'The Grassy Shire' site in south Leicestershire is a livestock farm and butchery with a campsite. He and his wife, Rebecca, farm around 50 Shorthorn cattle and 900 Lleyn sheep which are then butchered on site. Mr Lee said that many visitors show an interest in the workings of the farm: "Our campsite is on a meadow that doesn't give a great return from traditional agriculture, so camping was a great solution. It's not next to the yard or any serious farming action.
"But when visitors arrive, we make a concerted effort to ensure they feel welcome and understand their surroundings. Farming questions inevitably crop up. I would say three quarters of people who stay with us have conversations about farming and that gives us the opportunity to educate them on the basics."
But Oli added that although it is important to talk about farming, it is equally important to talk about food, which their on-farm butchery enabled them to do: "All of our sheep and cattle are pasture fed and butchered and dry aged on site. So we can talk people through that process and that completes the story. Once they've tried it, most people rave about it and they go away better informed about how the food they eat reaches their plate.
"We produce literature about our livestock to help educate people. It is all about education and with the campsite, we have an engaged audience who are generally eager to learn."
Similarly, Dave Gibson of Beltonville Farm in Derbyshire, runs a large campsite on his working livestock farm. He said he was shocked at the limited knowledge held by the general public about food and farming and found this solution was an effective way to educate people. He said: "It's a great opportunity. Some people who come to the farm have never even seen a farm animal before. Some are so naïve, they don't know milk comes from cows. They think it comes to the supermarket. They're so disconnected from where their food comes from and farmers need to help educate them."
Education is needed
The need to educate the public about the way farms work and how food appears in shops was clear from a recent social media survey which asked UK farmers about some of the strangest and funniest things they have been asked about their working life.
Responses, whilst amusing, really highlighted the lack of engagement much of the general public have with the farming community and their lack of knowledge about food production. Examples included questions about whether cockerels lay eggs; comments about rearing farm animals being easy because they just eat grass so provide 100% profit; 'There must be five babies in that udder!' was a dairy farmer's favourite; 'What type of cow produces semi-skimmed milk?' was another.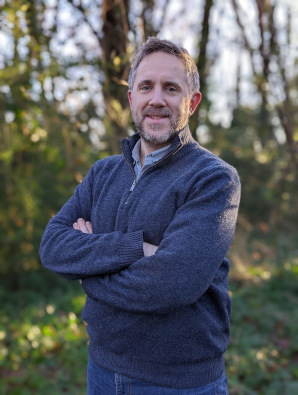 Dan Yates, founder of Pitchup.com, the outdoor accommodation provider, said that whilst the popularity of farm-based staycations is on the rise, there are clearly still a great deal of misconceptions about what farmers actually do. He said:
"In many ways, it is a great opportunity for the farming community to engage with a captive audience and show and tell them first-hand how food is produced. "More and more people are discovering the joy of staying on a working farm and for many, this is as much a learning experience as it is a holiday. Farmers are the best ambassadors for what they do and farm-based caravan and campsites provide a great platform from which to inform and educate visitors.
"Having a greater understanding of farming and the working countryside often leads to a more enjoyable and rewarding holiday, meaning people who book on farm-based campsites are more likely to return year after year."