The NFU has responded to Government proposals to get tougher on illegal hare coursing, saying that it is a light at the end of the tunnel for thousands of farmers that have suffered the devastating impacts of the activity.
After sustained lobbying by the NFU and other rural organisations demonstrating the violence and intimidation that hare coursing has inflicted on farmers and rural communities, as well as the impact it has on wild hare populations, the government has now tabled its own amendments to the Police, Crime, Sentencing and Courts Bill.
These reflect what the NFU has urged the Government to implement and could deliver crucial changes that would help deter criminals from taking part in illegal hare coursing. They enable police to seize more dogs, courts to ban convicted offenders from keeping dogs and strengthen penalties by lifting the existing limit on fines.
The amendments include:
Increasing the maximum penalty for trespassing in pursuit of game under the Game Acts (the Game Act 1831 and the Night Poaching Act 1828) to an unlimited fine and introducing – for the first time – the possibility of up to six months' imprisonment.
Two new criminal offences: firstly, trespass with the intention of using a dog to search for or pursue a hare; and secondly, being equipped to trespass with the intention of using a dog to search for or pursue a hare both punishable on conviction by an unlimited fine and/or up to six months' imprisonment.
New powers for the courts to order, on conviction, the reimbursement of costs incurred by the police in kennelling dogs seized in connection with a hare coursing-related offence.
New powers for the courts to make an order, on conviction, disqualifying an offender from owning or keeping a dog.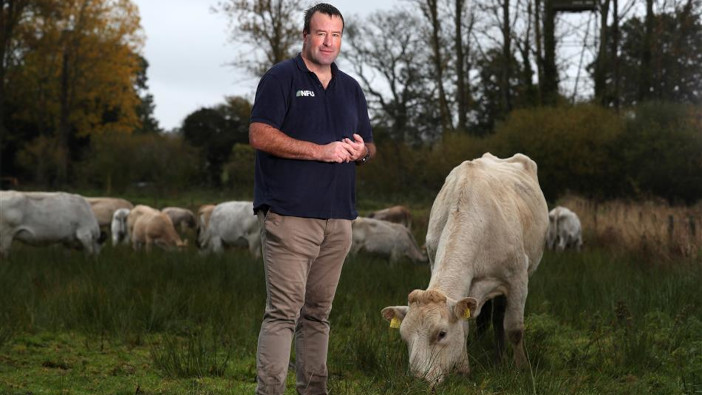 NFU deputy president Stuart Roberts said: "The NFU welcomes government plans to table amendments which would strengthen the law and finally give rural police forces and the courts the necessary powers to tackle hare coursing and the wider problem of organised crime.
"Our members have had to deal with the impact of illegal hare coursing for far too long and they will be relieved that, after much campaigning by the NFU and others over many years, there is now light at the end of the tunnel.
"I hope this will signal the start of a real crackdown on these organised gangs of criminals who break onto fields to let dogs loose to chase hares, causing huge damage to crops and farm property and intimidating people living in rural communities.
"This is a hugely important step in the right direction but there is still work to be done to protect the countryside and farming families from the devastating impacts of other forms of rural crime, from fly-tipping to theft. We know the public are behind us in supporting greater police action so they too can enjoy a safer, cleaner and greener rural Britain, and we will continue to work with government to make that become a reality."