Sustainable agriculture will encorporate many factors and a special selection of seminars have been announced for the Cereals Event (30 June/1 July) to explore how farmers can strengthen the various pillars of sustainability.
From financial and mental strength to healthy soils and the environment, the elements of running a sustainable farm will be discussed in the Sustainable Solutions seminars, held in association with the National Federation of Young Farmers' Clubs.
"We have some of the top researchers, scientists and farmers coming together to discuss hot topics like regenerative farming, climate change and business resilience," said Ali McEntyre, event director.
Collaborative farming could be one answer. Once session on 30 June will bring together three businesses who are working together in different ways to combine their strengths.
"Collaborative farming brings many benefits to farming businesses; we all know the saying that two minds are better than one," said Holly Beckett at Focussed Farmers, who is chairing the session. "It can come in many forms and it's important that all parties are singing from the same hymn sheet and are clear about the aims, objectives and overall vision of what they are trying to achieve."
A session on 1 July will look at the impact of climate change on arable producers and how best to manage extremes in water levels. Nuffield scholar Rob Burtonshaw will explain the benefits of investing in drainage to reduce run off and increase soil resilience.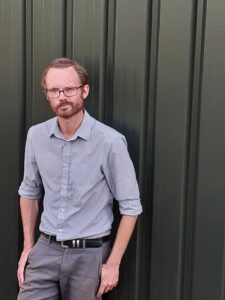 "Drainage is a great long term investment. I would expect a scheme to still be performing at least 20 years after installation, and on the right soil a great deal longer than that," Mr Burtonshaw said.
"It can also bring benefits to the bottom line. Income is improved by increased yields and quality; there is also better crop uptake of soil mineral nitrogen, which reduces inputs. Cleaning ditches and clearing outfalls is a simple and cheap way of improving the drainage system."
Finally, a session at 4pm on 1 July will look at the drive towards net zero, something which young farmers have embraced. In 2020, the National Federation of Young Farmers' Clubs, the NFU and Championing the Farmed Environment (CFE) launched a competition for young farmers to record a short video sharing their ideas and actions for achieving net zero.
Winner of the over 18s category was Elliot Cole, a mixed farmer from Devon. He uses litter from his 120,000 chickens in the farm's biogas plant to generate electricity and woodchip from sustainable local forests to heat the sheds.
"In return we get natural fertilisers to grow the barley we feed to the bulls; this has cut our artificial fertiliser use by 99%, which has shown many benefits for soil health, as more carbon can be kept in the soil and less nitrous oxide is released," Mr Cole said.
For more information go to www.cerealsevent.co.uk