Acres Insurance Brokers have released guidance for farm businesses hoping to take advantage of diversification options becoming apparent as lockdown restrictions ease.
These include the anticipated demand for UK holidays and breaks, as well the possibility of businesses and employees looking for rural office settings after months of enforced working from home. There is potential, then, to utilise unused space and buildings on farm, whether this is letting out commercial buildings, running a bed & breakfast business, or even selling produce.
"There is clearly great appetite and opportunity, but the inclusion of insurance costs at the research stage of your business plan can be critical to the success of the venture," warned Nigel Wellings, director at independent farm insurance specialists, Acres Insurance Brokers.
Crucially, Mr Wellings advised that business owners understand what risks are covered by any proposed insurance and, just as importantly, what is not.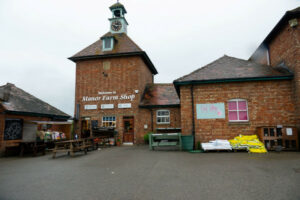 "Many businesses prior to Covid-19 were of the belief that business interruption cover would pay for losses caused by the pandemic," explained Mr Wellings. "In reality, this has only turned out to be the case in the minority of cases. You need to make sure any cover is fully explained to you, and that you understand the constraints of it."
Whatever the diversification project, the underlying insurance implications will remain the same. Acres Insurance Brokers has therefore highlighted five key points to consider at the research phase to help avoid shortfalls further down the line.
Include insurance costs and implications in the research stage of your business plan. You need to factor in items such as payroll increases, liabilities, indemnity limits, business interruption, the value of machinery etc.
Is planning permission required? Often non-agricultural activities carried out on your land may be subject to planning permission. Also, consider location, for example, biosecurity could prevent public access near poultry farms.
Consider inheritance tax. Could the proposed diversification upset or over-complicate your business and lifestyle in respect of inheritance tax? Some tenancy agreements rule out diversification often because of inheritance implications for landowners.
 Be aware of the business regulations you must comply with, such as food hygiene certification, health and safety etc. Consider if additional staff training and risk assessments are required.
What is the planned period for the venture to return a profit? Have a structured plan and as the business develops, make sure your insurance arrangements accommodate the changes.
More information is available at www.acresinsurance.co.uk