The Small Robot Company (SRC), a British agritech start-up, has announced the launch of its commercial Per Plant Farming robot service, which will roll out from this autumn to around 50 farms over the 2022-23 growing season.
Pilot trials have reportedly shown that herbicide applications can be cut by around 77%, with fertiliser applications reduced by 15%. The system can optimise existing spraying equipment, using Per Plant Intelligence from the company's Tom monitoring robot to treat just the problem areas.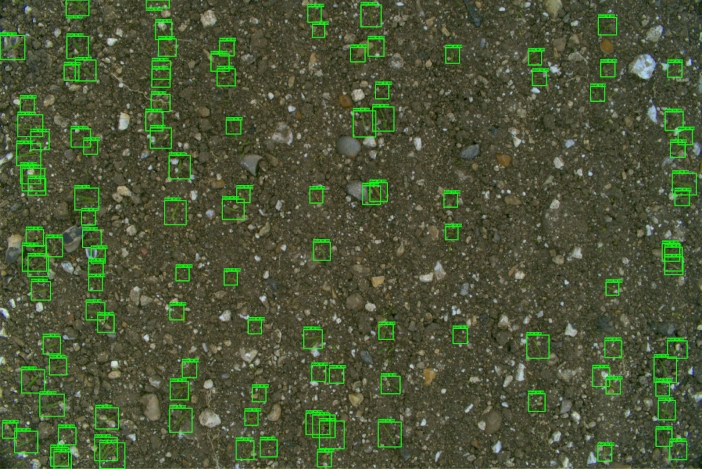 Farmers can access weed density information to make informed decisions around spray use. It's also possible to access crop health and performance data to cut fertiliser costs and optimise nutrition decisions.
Once Tom has scanned the field, counting and mapping the location of each plant and what each needs to achieve the optimal yield, Wilma, SRC's AI Advice Engine creates treatment maps to advise on the best action. This information can be used for variable rate applications of fertiliser and spot spraying
"With input costs on the rise, farmers are increasingly under pressure. Up to 90% of inputs are wasted. This is not economically or environmentally viable. Fertiliser alone is a major contributor to agricultural emissions," commented Sam Watson Jones, president and co-founder, Small Robot Company.
"Robotics gives huge scope to close the gap: delivering applications by exception. Precision monitoring alone can provide immediate value, optimising existing sprayers for herbicide and fertilizer applications. But we believe that's just the tip of the iceberg in terms of the potential for what per-plant farming can deliver, both in input-cost savings and yield enhancement."
The launch follows trials across three farms during autumn 2021 and throughout the 2022 growing season, including the Waitrose Leckford Estate and the Lockerly Estate, owned by the Sainsbury family.
The trials covered 118 hectares, locating 446 million wheat plants in which 4.6 million weeds were identified. Tom's six onboard cameras, mounted on a boom, deliver a ground sample distance of 0.39mm per pixel. Said to be among the highest resolution of any crop-scanning technology, this gives Tom the capability to see individual water droplets on leaves and early signs of disease.
Weed surveys surprisingly revealed that few areas of the field had a weed density above one weed per m2. Using this information, SRC can help farmers significantly reduce chemical applications.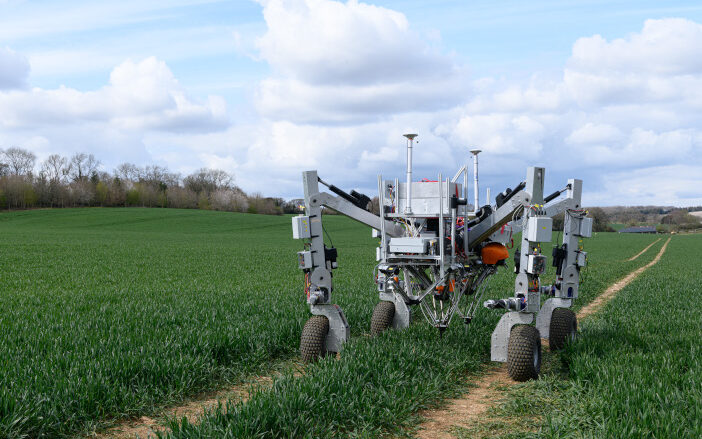 Fully subscribed
The service has launched fully subscribed for 2022, having been offered first on an exclusive basis to SRC's farmer advisors, with 2023 selling out fast.
Craig Livingstone, farm manager at the Lockerley Estate, one of the first UK farms to sign up for SRC's robotic services, and National Food Strategy Board, commented: "Above all, I want Small Robot Company to give me the confidence not to take action. Robotics offer us a real chance to answer the many questions of modern agriculture in responding to climate change, carbon sequestration, biodiversity and of course soil and food security."
The Lockerley Estate was one of the first three farms to trial the technology in the 2021-2022 season and is now signed up to the services for the 2022-2023 season. Mr Livingstone is also a member of SRC's farmer advisory board.
Andrew Hoad, partner & head of Waitrose's Leckford Estate, as well as a member of the SRC farmer advisory board, commented: "This technology could be truly groundbreaking and has the potential to shape how we farm in the future. By helping us be more precise and targeted in controlling weeds and managing pests, this next generation of farming robots could, in turn, help us protect biodiversity on our land and preserve the natural environment for future generations."
Tom Jewers, a farmer and contractor in Suffolk who signed up for the services for the 2022-2023 season, commented: "We desperately need to develop ways to reduce the need for expensive plant protection products and artificial fertilisers. The ability to treat only the plants that actually need it is game-changing."
Mr Jewers is also on the SRC farmer advisory board, taking a lead in co-designing SRC's robotic service.
Will Evans, forthcoming Oxford Farming Conference co-chair signed up to the 2023-2024 season, and member of the SRC '100 Club' wider advisory group, commented: "Small Robot Company's vision for Per Plant Farming encapsulates the future of agriculture – and the scale of opportunity is huge. We're on the cusp of tremendous change. SRC's tech is front and centre of the fourth agricultural revolution. The savings that can be made with the Tom robot alone are impressive: and that's just the first step. Robotic action will be groundbreaking. This is game-changing."
Tom Martin, LEAF farming ambassador signed up for the 2023-2024 season, and member of the SRC '100 Club' wider advisory group, commented: "This space-age technology combines the high-yielding ambition of modern agriculture with the 'baby's breath' environmental delicacy of traditional and organic farming. I'm incredibly excited, and proud to be a part of this, and we as a nation should be proud. We led the world in the industrial revolution of the mid-18th century, and we can now claim to be taking a lead in food production and environmental protection in the mid-21st century. A farming and food good news story, finally."
Rob Macklin, the National Trust's head of Farming and Soils, commented: "Technology needs to play a big part in solving many of the issues we currently face in farming – particularly improving soil health and carbon sequestration, reducing our reliance on fossil fuel power and fertilisers and avoiding the adverse impacts of synthetic chemicals on the environment. We have started small robot trials at Wimpole and intend to extend trials to other estates in the near future."
Precise monitoring services
SRC's Tom robot scans the crop to a level of detail that can identify individual plants and provide data on plant and weed distribution. It can geolocate and analyse data on every plant in the field and differentiate between the cash crop and weeds. It has a survey speed of 2.2 hectares per hour and gathers 15,000 images from its cameras (around 40GB of per plant intelligence) for every hectare.
The new service will target:
winter wheat crop count and Per Plant visualisation
weed detection, geolocation and per plant imagery
glyphosate treatment plans for export
herbicide treatment plans for export
fertiliser treatment plans for export
Future services which are currently in development include robotic, non-chemical weeding; disease identification and fungicide treatment plans; soil sampling and insights; and grass weed classification, including blackgrass.
SRC will take plant density information and augment this with other metrics, such as biomass assessment, soil insights, physiology, tiller count, growth stage and weather, to support decisions on when and how much fertiliser to apply, and exactly where it's needed.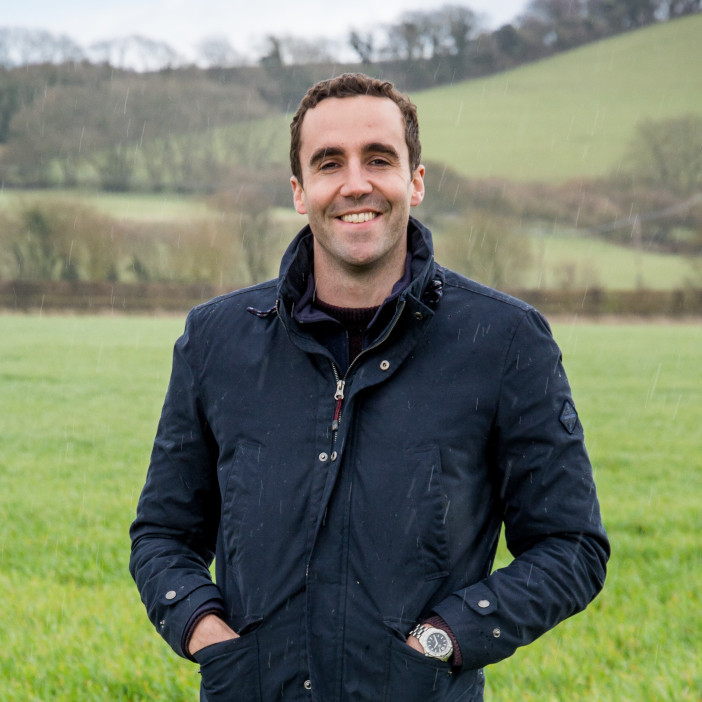 The commercial Per Plant Farming service will be rolled out in Service Pods. This will include up to six local farmers (up to 120 hectares) sharing the use of a Tom robot to create treatment maps and using these with existing spraying technology. This means that farmers with as little as 20 hectares can try out the service without costly machinery outlay.
Dr Belinda Clarke, Director, Agri-TechE, said: "The pace of agri-tech innovation in the last 5 years has increased rapidly in recent years and is already showing the commercial impact on farms. New tech solutions are poised to make an even more dramatic contribution to increasing the efficiency, productivity and sustainability of global agriculture.
"Game-changing technologies, coupled with creative, effective partnerships will be key to making this a reality, and those pioneered by Small Robot Company are great examples of how this is happening in practice."
Mr Watson Jones concluded: "The opportunity is immense. Our technology is closely aligned with the new Agricultural Bill: our technology is at the heart of these systemic changes in farming. Now is the time for us to work together to create a more sustainable farming model: and for farmers – rightly – to be rewarded for their efforts. The recent huge advances in agtech finally make this possible: and farmers are integral to the environmental solution."
For more information go to www.smallrobotcompany.com