The Hobson family farm 570ha of arable cropping at Warrenstown Farm, County Meath, in Ireland. Their crops include winter wheat, rye, milling oats, oilseed rape, spring barley, beans, camelina and herbal leys.
In partnership with BDC Systems and Irish Grain Handling Services (IGHS), the family have just completed Phase III of the development of their high-tech grain cleaning, drying and storage plant. BDC Systems and IGHS also worked with the Hobson's during Phases I and II of the plant's evolution.
Phase I
"Previous wet harvests and no control over green grain prices meant that investment, to improve the productivity and efficiency of our grain handling process, was imperative; a grain dryer was essential," said David Hobson, who farms at Warrenstown alongside his father John and brother Robert.
Therefore, phase I consisted of the installation of a 27tph Svegma continuous flow drier, a Soby aspirating pre-cleaner and a Zanin rotating drum cleaner – all housed within one specially constructed building unit.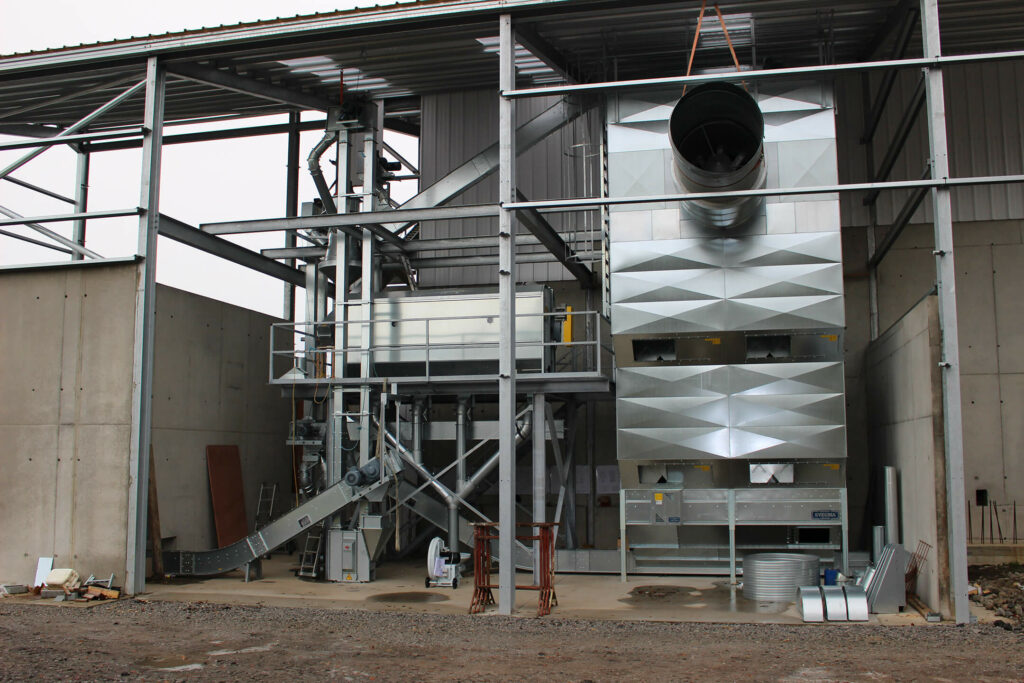 A Skandia curved intake chain and flight conveyor feeds grain into the plant. The grain is then sent directly to the Soby aspirating pre-cleaner via a belt and bucket 60tph Skandia elevator, before it is transported to the grain store by a Cimbria 30m conveyor.
From the Soby pre-cleaner, grain can be sent either directly to the store or to the Zanin drum cleaner and then to the Svegma drier which can also be deployed as a batch drier. The grain can also be cleaned or dried only and any grain that does not reach the required moisture content can be return to the drier.
"The Svegma drier is crucial to our business. It has allowed us to increase our contract storage business, which includes working with multiple grain merchants in the east of Ireland and storing and handling imported feed material for grain traders. It has opened up avenues for us to market grain to our customers," explained Mr Hobson.
"We have also been able to open up new revenue streams with the Zanin rotary drum cleaner. Its four interchangeable screens are used to suit the crop and sample requirement. Therefore, not only can we clean our own crops, we can clean everything from oil seed rape, hempseed and camelina seeds to beans, grown off farm to be contract dried."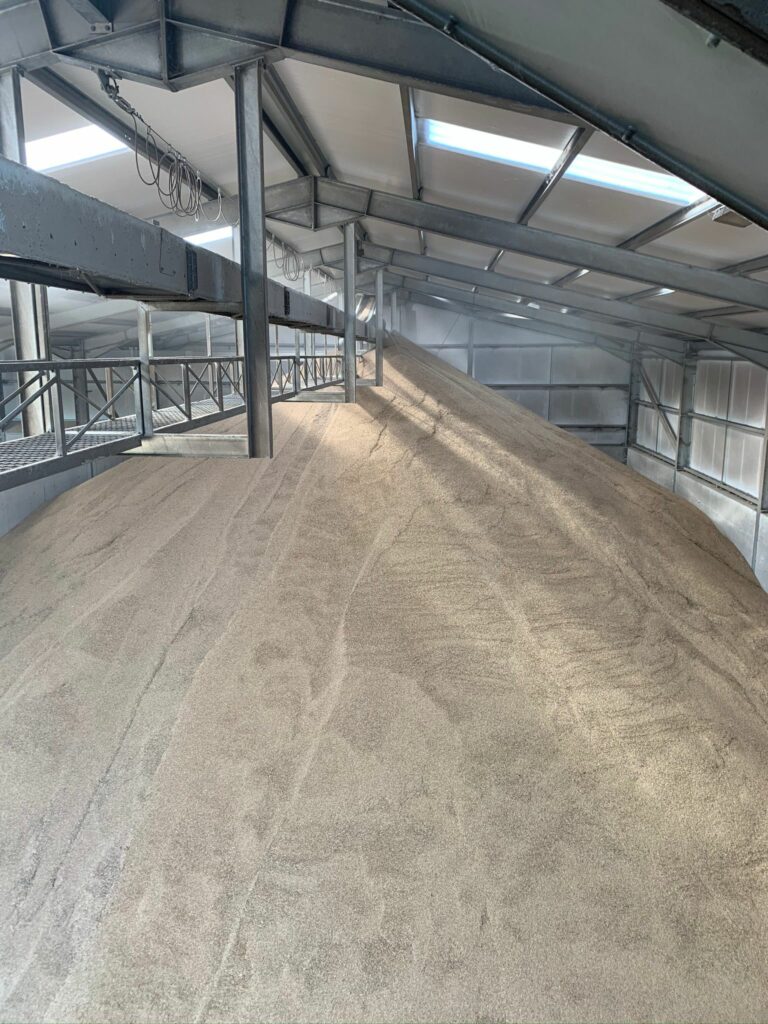 Phase II
During phase II of the plant's development, the Hobson's, BDC Systems and IGHS added an additional five 60tph Skandia chain and flight conveyors, to connect the plant to a further two grain stores.
Phase III
In the most recent expansions, a further three 60tph Skandia chain and flight conveyors were added to the plant. This was to help transport the grain across the yard to the store, which had been extended by 24 m, thus negating the need for a transport trailer.
All in all, the Hobson plant handled just short of 20,000 tonnes of grain during the 2021 harvest: the drying campaign began during the winter barley harvest in mid-July and ended in early October of the same year.
"The plant allows us to not only meet our customers' needs by separating and cleaning different varieties of grain to the highest standard, it has enabled us to focus on organic and regenerative farming practices. We have experimented with combi-cropping, growing cereal crops alongside legumes to promote symbiosis and productivity, and we needed a system that could handle the different grain," said Mr Hobson.
"Anyone looking to upgrade their existing grain handling facility or build a completely new plant can do no better than to talk to BDC Systems and IGHS," he concluded.