Following the AHDB Proof release in April, Cogent has added six homozygous polled sires to their catalogue as demand continues to increase.
Andrew Holliday, genetics manager for Cogent, said: "We are experiencing a growing interest in polled genetics from farmers, milk buyers and retailers, and following the latest proof run, we are now able to offer an exciting range of polled bulls that earn their place in any farm flask on their own genetic merit.
"We acknowledge the uptake of polled genetics in the AI industry has been slow as they simply haven't been able to compete with the mainstream population, but this has now changed with rapid gains in genetic progress. It's an exciting development within dairy genetics and will have practical benefits on-farm as well as supporting a positive welfare image for our industry."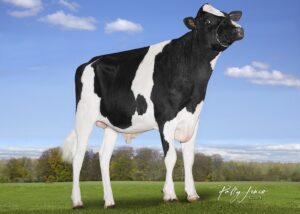 Regarding the profitable lifetime index (PLI), the new release sire Vogue Spicy PP is the number two sire available at £726 PLI. It also ranks number two for genomic total performance index (GTPI) at 2649.
"Spicy PP comes from a phenomenal cow family and offers an exceptional package including high components (+0.11% Fat and +0.13% Protein), extreme fertility (+13.9) and fantastic mammary systems (+2.02) with added teat length (+0.28). We expect Spicy PP to be extremely popular with a wide selection of customers," said Mr Holliday. "His ability to only sire polled calves, ticks a lot of boxes for modern farm genetic criteria."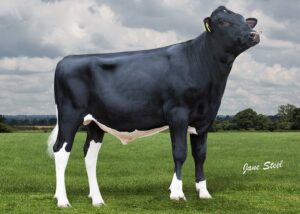 Wilder Dynamite PP RC was ranked third at £719 PLI and reportedly owes his popularity to his strength (+0.49), teat length (+1.56) and fertility (+8.5). "Dynamite PP is a standout individual," explained Mr Holliday, "He is a really striking young bull being jet black, extremely square framed and walking on a correct set of feet and legs."
Additionally, there are two new sires from Canada. The Vogue Nipit PP and Vogue A2P2 PP, who both are said to offer incredible pedigrees, great udders and phenomenal production. "Nipit PP is the number one GTPI PP sire in the breed, so is no stranger to being in the spotlight and he really compliments the other bulls in the Cogent catalogue, whilst A2P2 PP will please customers looking for strength and width in their cows," added Mr Holliday.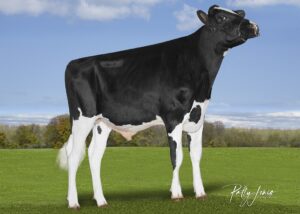 "All six of the PP sires in our catalogue are A2A2, come from strong maternal lines and offer a range of outstanding type traits. We can offer this range of bulls with confidence that customers can move to polled genetics, in one generation, without sacrificing genetic progress.
"As a company, we feel it is important to be able to cater for the variety of different farming systems in the UK and our polled line up is no different," outlines Andrew. "Farm profitability is driven by putting the right type of cows in the right system, and we feel we have something for everyone, including this new range of polled bulls."
More information is available at www.cogentuk.com