A new awareness campaign is being kick-started by the Livestock Auctioneers' Association (LAA) during national Farm Safety Week (19-23 July 2021). The campaign will hammer home the message that livestock markets across England and Wales continue to work to the highest standards of health and safety and animal welfare.
The LAA is highlighting its members' commitment to providing a safe and secure environment for the live sale of livestock through marts as Covid-19 restrictions continue to ease.
One key initiative to support safe operational activities at livestock markets has been the introduction of a drover training scheme in 2017, developed by independent animal training professionals Animal-I in cooperation with AHDB.
The Safe Hands Master Drover Programme enhances existing training practices, providing a series of units covering handling, animal welfare, health and safety and market requirements.
Initially designed and delivered on a train the trainer basis, the LAA owned material has been converted into a series of online training modules and is now been further developed.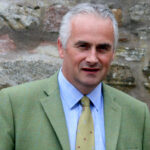 "Drovers are an essential part of the smooth operation of the livestock market, they have a key role in ensuring that the highest standards of animal health and welfare are met at all times. Equally, the health and safety of staff and people is crucial, and this independent training module addresses the key requirements and responsibilities," said LAA executive secretary, Chris Dodds.
"The role of the market is very diverse, and the welfare standards for animals, and safety of people, is crucial to its success," said Zanna Dennis, LAA development officer, who has been overseeing the development and delivery of the Safe Hands Master Drover Programme to member markets.
"This forms part of an ongoing initiative, based around practical advice and guidance to reinforce our measures to safeguard the health, safety and welfare of market clients, staff teams and of course the livestock in our care," she added.
The LAA is now working on new initiatives and health and safety guidance programmes that will be rolled out across the summer.