A new purpose-built liquid fertiliser terminal has opened for business at the Port of Sunderland, offering farmers from north Lincolnshire to southern Scotland high-grade products to improve crop productivity and reducing their environmental impact.
The multi-million pound Nitrasol Terminal North is the result of four years of planning and development by Great Yarmouth based producer Brineflow, the manufacturer of Nitrasol clear liquid fertilisers.
It will play a key role in the company's plans to expand its UK market, with much of the area it will supply being poorly served due to the distance from existing port-side terminals.
Rob Buck, Brineflow's commercial manager, said: "Sunderland was chosen as an excellent strategic fit for the business, enabling us to service new customers across some major arable areas of the UK, helping them to become more productive as well as more environmentally friendly.
"Over the past decade, the UK market has seen a steady and sustained shift from solid nitrogen and nitrogen sulphur fertilisers to liquid fertiliser. This is set to continue as more farmers become aware of the efficiency, agronomic and environmental benefits a liquid system has to offer.
"Farmers are realising that top-grade liquid products enable them to control applications more precisely and with less equipment."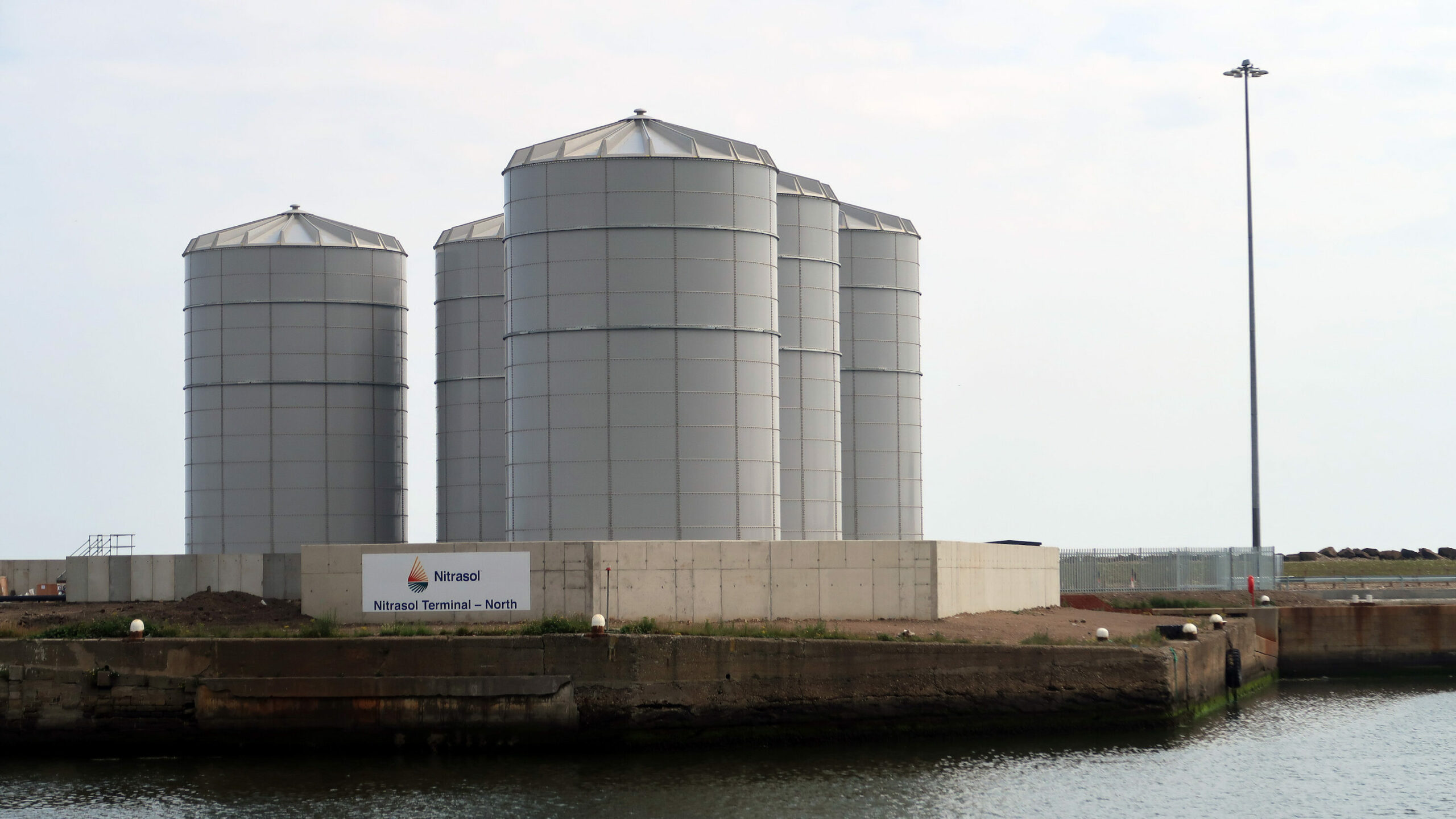 Advanced and environmentally friendly
The new site will offer growers a range of technically advanced products formulated from highly concentrated raw materials that are manufactured domestically and globally. The standard Nitrasol range is said to meet most on-farm requirements, but Brineflow can also batch blend prescription grades to suit exact needs and whatever crop is being grown.
"Brineflow's rigorous control measures ensure the fertiliser we produce is of the highest quality," Mr Buck said. "Our liquids are clear solutions that don't clog spray nozzles and lines. This enables the farmer to get on with the job of applying fertiliser with the minimum of fuss."
In addition to this, farm businesses can also reduce their environmental footprint thanks to the latest technology used by the company in its formulation and production processes.
Ian Ferris, Brineflow's managing director, said: "As policymakers are becoming much more focused on how to reduce environmental impact, it has given us the opportunity to be part of the solution for growers on their journey to a lighter environmental touch.
"With modern, specially designed facilities producing high quality products with significantly fewer ammonia and carbon-emitting steps, choosing Nitrasol products is a big step in the right direction."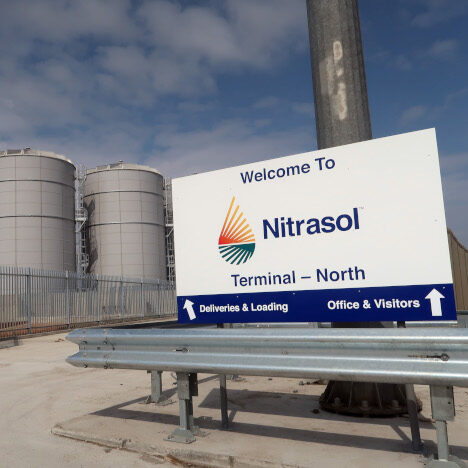 In addition to this, the company's Nitrasol AdvaNShield range contains a nitrogen inhibitor that is said to reduce leaching and significantly reduce losses of ammonia into the atmosphere at all stages of the process.
Location, location, location
The Port of Sunderland is an excellent location for the new terminal according to Mr Ferris: "It enables us to import and store large cargoes of liquid fertiliser, while major road links offer good onward access to our key target destinations."
The port has undergone rapid expansion since being granted Enterprise Zone status in 2017, with large sums of money invested in critical infrastructure.
Phase one of Brineflow's plans has been complete, comprising 9,000 tonnes of shoreside tank storage and dedicated ship to shore pipelines. This enables fast replenishment by ship tank throughout the season, providing plenty of capacity to meet peak seasonal demand.
Phase two already has all the permissions and will add significant portside storage, providing an annual capacity at the terminal of around 150,000 tonnes. The investment follows the opening of Brineflow's £5 million liquid fertiliser terminal at Great Yarmouth in 2019, where an annual capacity of 150,000 tonnes is already available.