The largest technical beef event in the UK is set to take place at Darlington Farmers Auction Market's new state of the art centre in 2022, following a two year break due to the Covid-19 pandemic.
The National Beef Association's (NBA) Beef Expo will return on Saturday 28th May 2022, with the new weekend format designed to make the event more accessible to visitors. It will bring together the best in British commercial and pedigree cattle, equipment, technological developments and show classes, acting as a celebration and an exploration of everything British Beef has to offer.
"The NBA is delighted to be able to hold its flagship event at the new auction, business and conference centre, and we're delighted to be face-to-face with key industry organisations, businesses, producers and NBA members after a two-year hiatus," explained NBA chief executive Neil Shand. "We hope the Saturday event, due to working around busy market days, will mean more visitors will be able to attend and benefit from the event."
A spokesperson on behalf of Darlington Farmers Auction Market added, "The whole team is excited to welcome Beef Expo to Darlington Farmers Auction Mart.
"The event in 2022 will be made even more special because, due to Covid -19, the brand new facilities did not get the opening ceremony we hoped for. Beef Expo will be a fantastic opportunity to showcase Humbleton Park to the beef industry and we ensure a terrific North East welcome to each and all."
Around 5,000 beef farmers attend the event annually, making the NBA Beef Expo a major showcase for societies that want to promote the quality of their cattle. The event will also host the National Commercial Cattle Show and the South Devon Performance Championships, the judges of which will be announced soon.
The 2022 event will also explore the importance of livestock marts, both for trade and for wider rural communities. Farmers, exhibitors, organisations and members of the public use the event to network, do business and share knowledge. A full seminar programme and working machinery demonstrations will be announced soon, as well as the farm tour locations.
Mr Shand added, "We already have 61 stands committed to the event for next year, and are looking forward to welcoming many more. The seminar schedule this year will focus on industry sustainability and animal health and welfare, with a number of guest speakers."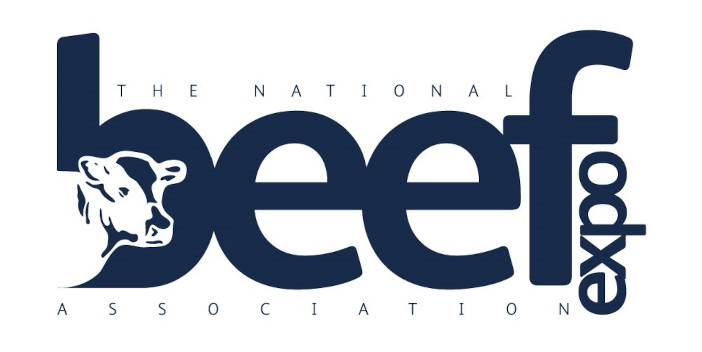 The Expo follows the NBA farm tours, which will take place on Friday 27th May on two local members' farms. The usual Beef Industry Dinner will be replaced by an on-site evening event, open to all exhibitors on Friday evening to help improve the logistics of setting up for the main event.
Visitor tickets will be made available in the new year and online booking is encouraged. Advanced ticket prices will remain at £10, while children under 16 can attend the event for free and student tickets will also be available at the gate.
For more information go to www.nationalbeefassociation/beef-expo/