PrecisionCOW is the latest addition to the Cogent Precision portfolio, designed to help dairy farmers run a more productive and profitable business. The technology developed and powered by Nedap, accurately monitors the fertility, health and location of each cow 24 hours a day and provides data for informed decisions and provide peace of mind.
Ben Hogg, national business development manager for Cogent, explained: "Cogent is continuing to drive new product developments and improvements to farming processes, one of which is supplying a high-quality herd heat and health detection service through PrecisionCOW. Supplying the best products to our customers further illustrates our commitment to driving genetic gain and, therefore, profits on farms. We are pleased to work with Nedap, with their track record for quality health and management systems for farmers."
"Advanced herd monitoring and management technology has become a vital element for successful dairy farms across the UK and the entire globe," added Bas Driessen, business development manager for Nedap Livestock Management.
"Our reliable, innovative and integrated monitoring system leads the way in helping dairy farmers become more profitable and successful. It is easily harnessed to provide essential heat, health, nutrition and location insights to control each cow and the entire herd.
"Nedap is proud to add Cogent Breeding to its valued distributor network of UK and international dairy industry companies and both Cogent and Nedap are committed to empowering the dairy industry and providing farmers a profitable, sustainable and enjoyable future, making this partnership an excellent fit."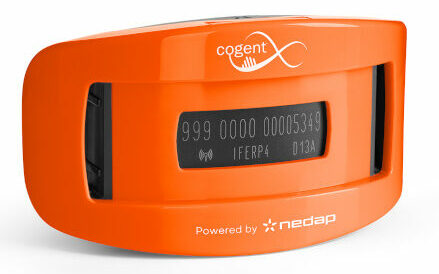 Cogent will give new customers the opportunity to try out the product before signing up, as Mr Hogg explained: "We will be offering farmers the chance to take the new tags for a trial run before committing to purchasing, to demonstrate the value of this product."
For more information go to www.cogentuk.com