Given the rising cost of fertiliser due to high global demand, increased gas prices and reduced imports among other reasons, Yara has urged farmers to look closely at this season's nitrogen applications.
"This will not last forever," said Mark Tucker, marketing & agronomy manager at Yara UK. "That said, it's important to take action now to maximise ROI. If prices change further, then we will need to adapt. A flexible attitude is required – make a plan based on the current situation but don't let that constrain your actions in spring."
Natalie Wood, country arable agronomist at Yara UK, concurred. "Realistically, this is not a year to be pushing for yields," says Natalie. "That first 160kg of nitrogen is where you'll get the best return on investment, even at increased fertiliser prices. When it comes to the final 50kg or so of nitrogen, where the ROI isn't as high, that's when tools can assist such as our N-tester. It will help you see whether it's right to consider that additional application depending on crop economics, with the potential to push for yields after doing so. It's all about managing risk. The right steps to take will become clearer as we move through the season."
Standard wisdom has been in the order of 220kg per hectare of nitrogen but the recent economic situation has shifted this default position. Now, Yara is recommending that growers temporarily set levels to 160kg per hectare if they are purchasing more than half of their stock at the current prices.
"When you get to April, use all the available tools to see where your crop is biologically," said Mr Tucker. "You can then overlay current pricing and, if buying in is required, decide what to do."
Ms Wood added: "For some soils, 160kgN won't be enough. You'll get yellow crops, which nobody wants to see. There's an element of playing it by ear next spring. In the short-term, it might require a change of routine and habits, taking into account things like gas prices, crop prices, weather patterns, etc."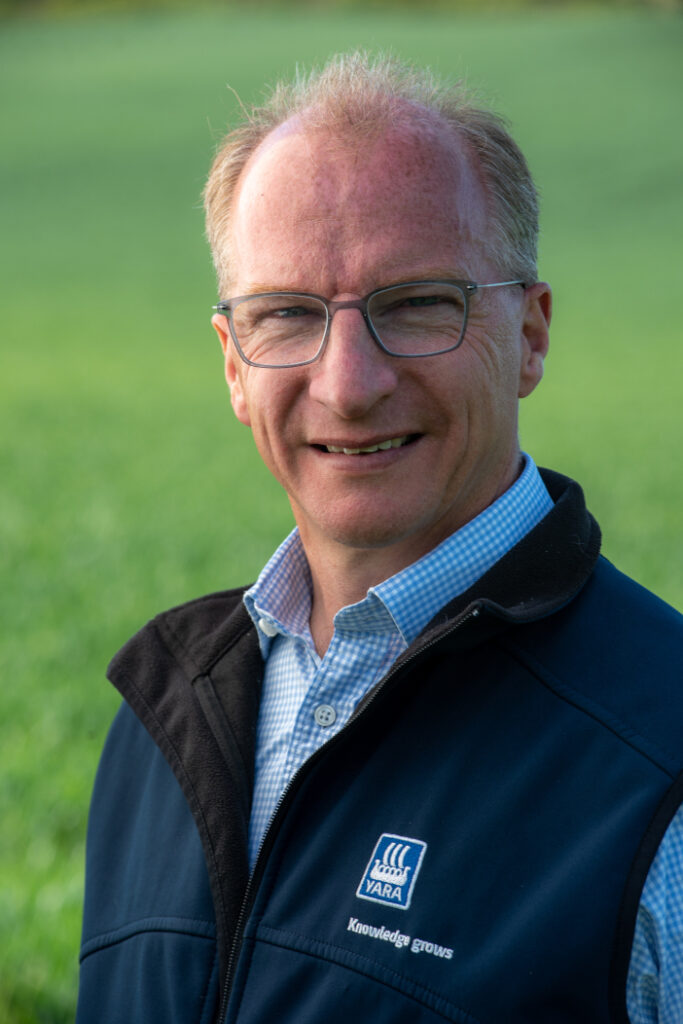 As growers cut their nitrogen rate, the yield sensitivity and risk will increase, making variable rate applications even more valuable for avoiding unexpected losses.
"Without a doubt, this will lead to improved Nitrogen Use Efficiency (NUE) which can mean a reduction in your carbon footprint across the farm," added Mr Tucker. "That's one advantage. However, it's important to consider fixed costs. If you measure cost by per tonne of production, then if yields fall your margins look tighter if fixed costs remain unchanged. Your historic records are also worth examining. What do your yields for the last five years tell you? Insights like these will help improve farming efficiency and ROI.
"Every farmer has to be honest with themselves this growing season. Ask yourself what is possible. If input prices are high – as they are now – then it makes good sense to be judgemental about your site's potential. Be precise and prepared. Don't risk throwing money in places where you won't see any marginal returns."