With autumn herbicide programmes reportedly working well in most oilseed rape crops, growers now have a short window to control any spring-emerging weeds.
However, while pressure may appear to be low, a spring flush is likely as temperatures rise so Corteva Agriscience is advising growers to keep an eye on crops and take appropriate action.
John Sellars, oilseed rape herbicide category manager, said: "Your oilseed rape may look great now but we all know how quickly crops and weeds can grow away in the spring.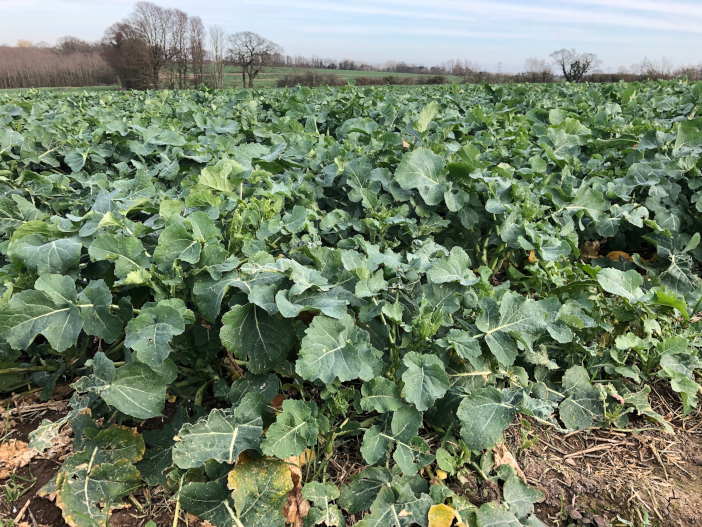 "The main objective at this time of year is to take out red-faced weeds – those that appear above the crop and can cause embarrassment as well as issues with harvesting and quality if left unchecked. Growers should be on the lookout for poppies, mayweeds, cleavers and thistles in particular." 
From the 1st of March, the application window for Korvetto has been open, which is said to have excellent activity on those target weeds. It contains Arylex Active – the same active ingredient used in autumn herbicide Belkar – in formulation with clopyralid. 
Mr Sellars said: "There are two reasons why acting sooner rather than later is appropriate this year. First, hitting weeds when they are small increases the level of control from the product. Second, you must apply Korvetto before growth stage BBCH 50, which won't be too far away for crops which were drilled early and have grown away well." 

There are no following crop restrictions in conventional rotations, and farmers can still use 1l/ha of Korvetto if they have applied a post-emergence herbicide in the autumn such as Belkar or AstroKerb.

Treatments should be made prior to crop canopy closure and before flower buds are visible from above the crop canopy (BBCH 50).