Powered by a 570 EFI petrol engine, Corvus has launched the new Terrain GX4 UTV. With a width of just 144.9cm, the machine can be used in compact or awkward areas but is also said to be suitable for more intensive tasks, with a payload capacity of 440kg.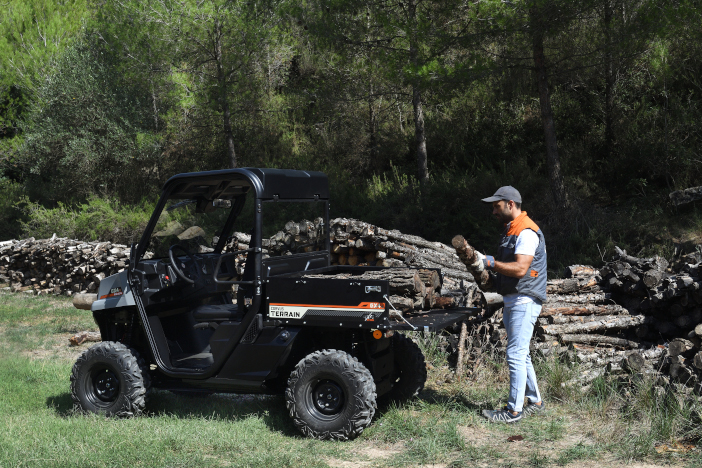 It also offers 4×4 differential locking and a ground clearance of 242mm, with a turning radius of 2.99m. In the cab, the company has laid out controls ergonomically and easy maintenance is ensured, with a quick-remove cargo box for access to the engine, oil and air filters, and CVT drive belt.
It joins a full range of UTVs, including the EX4 all-electric UTV and the DX4 diesel model, powered by a Yanmar 993cc engine for 24hp.
For more information go to www.corvus-utv.com