First launched in 2021, Amazone has updated the Tyrok 400 semi-mounted plough to offer both in-furrow and on-land ploughing. Suitable for tractors up to 400hp, the new models are available with 7, 8 or 9 furrows.
Easy change to on-land
A major advantage of on-land ploughing is the reduced soil pressure due to the large contact area afforded by wide tractor tyres and the possibility to work at reduced tyre pressures.
Furthermore, it provides an improved pull line due to the reduced lateral pull and more efficient power transmission, as well as enabling the accurate use of GPS systems, precise matching of the next furrow and consistent depth control.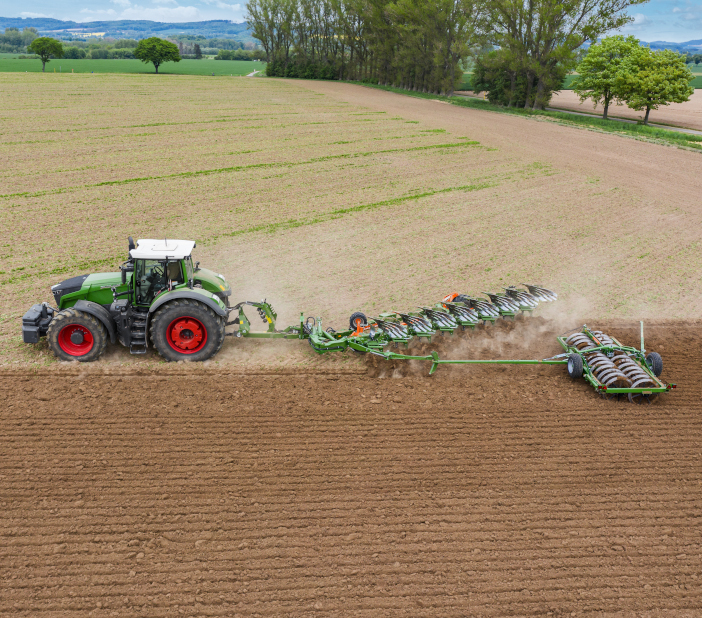 However, some situations may call for in-furrow operations and Amazone has ensured quick changeover between the two working methods with a simple hydraulic lever on the turnover arm of the plough.
Robust and efficient
The Tyrok Onland is constructed with a high-tensile steel rectangular beam (200x150x10mm) for a high level of rigidity. According to the company, the rectangular beam, as opposed to a square beam, does not bend, even in tough conditions allowing for consistent working depths.
It is also fitted with SmartTurn, which slows the fast turnover procedure just before the end to dampen the stresses on the plough structure when the cylinder is retracted. In the Onland working mode, the beam is automatically retracted before the turnover process to keep the centre of gravity to a minimum and to reduce the forces on both the plough and the tractor.
Optimised plough bodies
The SpeedBlade plough body, with an extra-large front shin on the mouldboard minimises wear on the shin, shifting the main wear point further back towards the centre of the plough when the working speed is increased to around 8kph.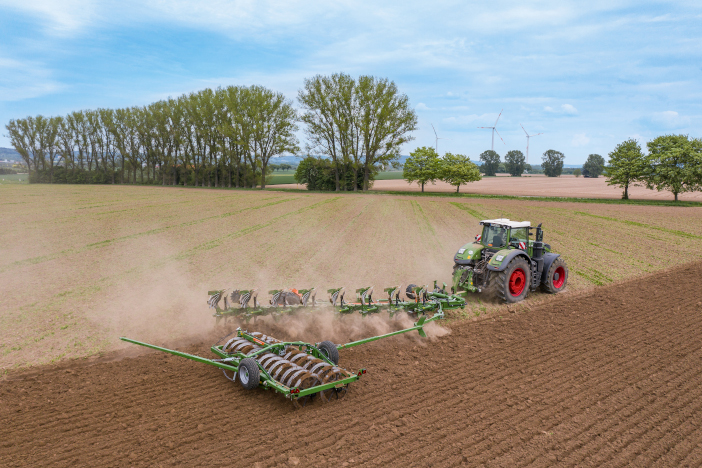 As a result, the main wear point is kept away from the main mouldboard. Various mouldboard profiles are available to suit the operation. All of Amazone's plough wearing parts are finished with the company's ©plus hardening process, introducing carbon to the process for a harder, more durable finish.
Quick, easy adjustment
The Tyrok Onland is equipped with mechanical furrow width adjustment as standard, with the option of an infinitely variable system. Front furrow adjustment can also be done either mechanically or hydraulically, with the front furrow cylinder directly linked for precise matching to the last furrow.
For more information go to www.amazone.co.uk