A new grain processing plant from BDC Systems Ltd and partner d.m.i. Mechanical Engineers (now part of McArthur Agriculture) helped Alistair Robertson to finish last year's harvest in record time.
"Our drier was nearing the end of its life, unable to cope with an increase in capacity and was part of an outdated system," said Mr Robertson, who farms a large arable unit with a rotation that includes winter wheat, oilseed rape and winter barley.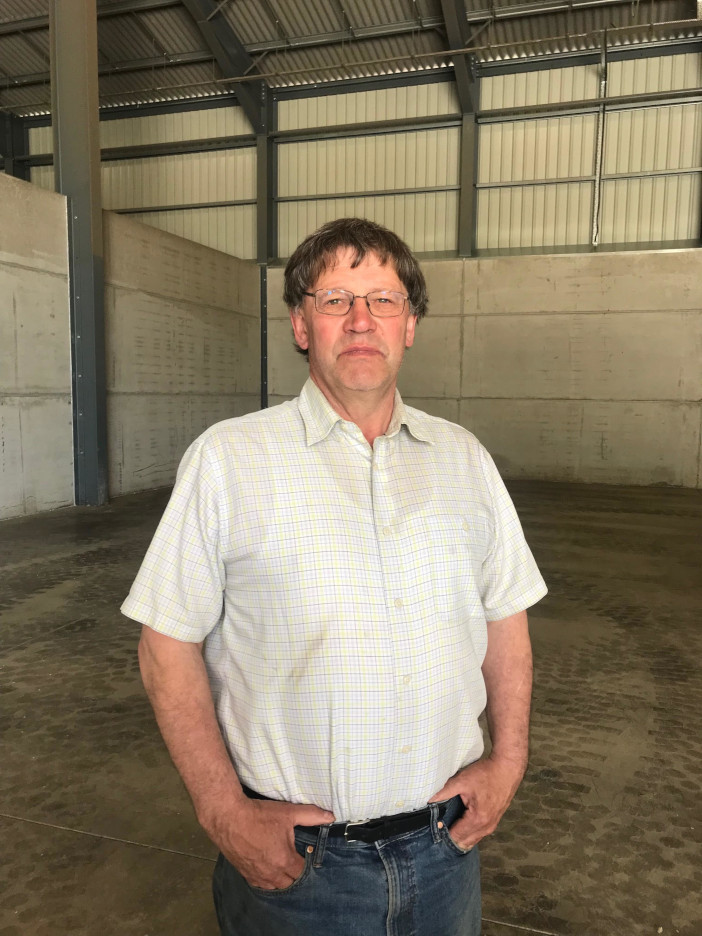 "We had to handle grain several times before it went into the store or on to the lorry to be sold," he explained. "We were tipping wet grain at other sites, then bringing it to the drier and then taking it from the drier to other sheds. All of which was extremely time-consuming and expensive use of labour."
He added that he has a long-standing and trusted relationship with BDC's John Wilson and d.m.i.'s George Brown, who he approached to design and develop a new grain processing plant.
"BDC and d.m.i. have delivered a new processing plant that 'bang-on' delivers what we needed and it was up and running for harvest 2021," said Mr Robertson.
Once the designs were approved, the new plant was constructed by Thorburn Group, with electrics handled by John Noble of Bonnyrigg. From the field, grain enters the new plant via a 14m Skandia I-line 60 tonnes per hour trench intake. It's then transferred to an Aagaard Aspirator (AF40) pre-cleaner before moving to a Zanin PPR4/9 rotary cleaner.
After cleaning, the grain is transported to and from a Svegma SV 6/5 38 tonnes per hour continuous flow drier, fitted with a turbo cleans dust extraction system using Skandia I-line belt and bucket elevators and chain and flight conveyors.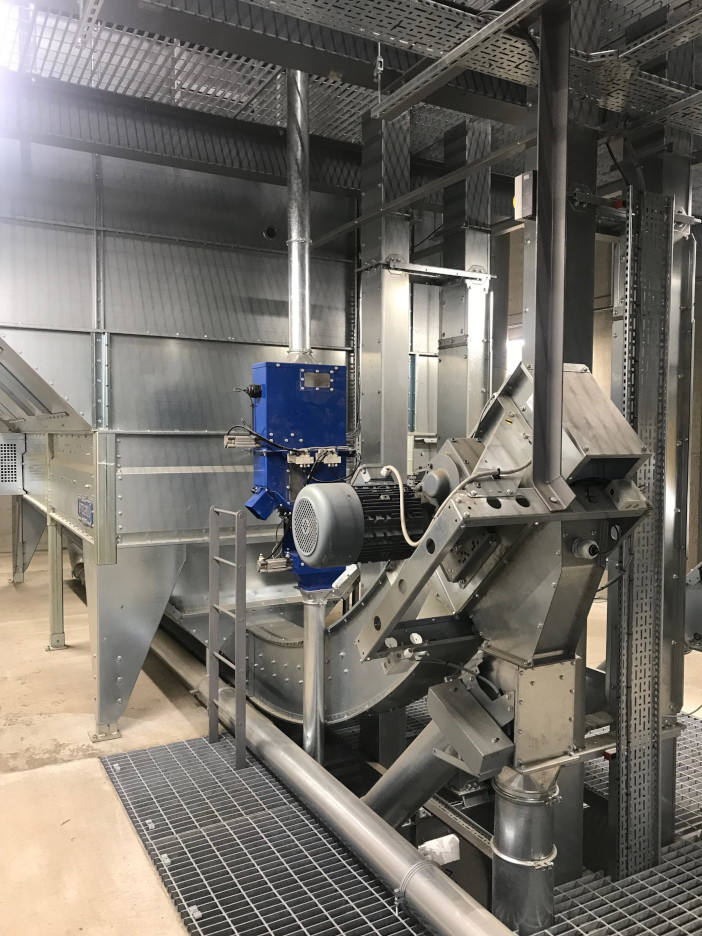 The plant has been designed so that are several options for grain handling. Grain can bypass the rotary cleaner and go straight to the drier, or can go from the pre-cleaner to the store if required.
Because of the wet harvest conditions in Scotland, Mr Robertson also installed the BDC Moisture Monitoring System (MMS) to ensure that the moisture content is constantly monitored to and from the Svegma drier. It's mounted on the wet grain intake elevator and a sample is taken before it enters the drier, with another sample taken as it exits.
The plant is controlled via the BDC PLC control panel, comprising a 21-inch touchscreen, with the ability to control the system remotely with a smartphone or tablet. Furthermore, the MMS can automatically send text and email alerts when the moisture content goes above or below the predefined parameters.
"Despite last year being a bit of a learning curve around the new plant, harvest was easier, quicker, more productive and efficient, handling increased capacity we shaved one week off the time it would previously have taken us," said Mr Robertson. "Last harvest was fairly dry but I can see how the new plant will be of huge benefit to us when the weather is wet."