Slurry specialist SlurryKat has been continuously monitoring the performance of its products to inform its R&D process, with the latest example being the new range of Mobile Nurse Tanks.
Michael Crozier, SlurryKat technical manager, said: "We have improved the Nurse Tanks making them even more durable without making them heavier as this is key to manoeuvrability.  The acrylic paint coating makes the tanks durable increasing their lifespan.  SlurryKat production and products are all about quality." 
To celebrate the launch of the new models, the company is running a promotion offering a free DODA pump with every Mobile Nurse Tank sold through a SlurryKat dealer. The pump is integrated into the drawbar and sucks slurry through from a floor sump in the nurse tank.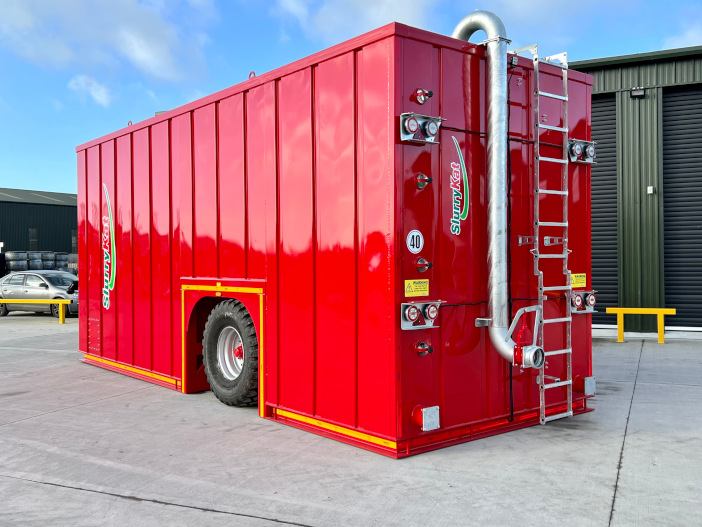 The offer will run until the end of April and is worth around £6,000.
The Mobile Nurse Tanks are available in capacities from 45m3 up to 200m3, with upgrades including improved ground clearance and the company's unique vertical side boning to minimise bracing in the tank.
It can be combined with an umbilical system, acting as a buffer between tanker loads and minimising stops in the field, which can cause damage to cereal crops.
For more information go to www.slurrykat.com