Based out of Suffolk, potato system specialists ScanStone has launched the TriStar destoner with a narrow (1,540mm) layout, with a wider (1,740mm) model to follow.
Based on the chassis of its current 4 Webbers, the TriStar features an open front system with large, hydraulically controlled front discs. Pressure can be set and adjusted from the cabin to suit ground conditions, with the discs floating with the contours of the ground and there is a choice of multi-blade or full-width shares.
After the shares, there is a front digger web followed by three rows of fixed stars which break down clods and convey material through the rest of the machine.
Considered a trademark of the ScanStone range, the front intake web limits wear on the fixed star to reduce running costs. Once the soil has passed through the stars, it moves onto a second web and, finally, a rear web. This combination is said to provide fantastic performance in varying soil conditions.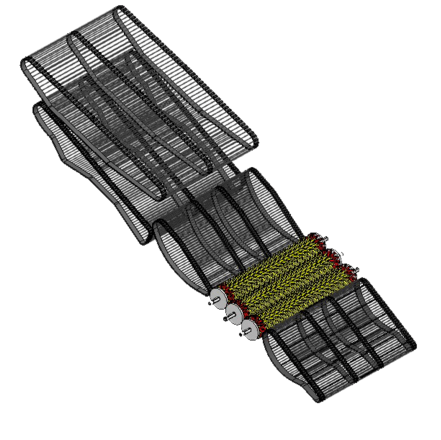 As standard the TriStar comes with a hydraulically driven scrubbing web which rotates over the rear web and has variable pressure, speed and direction to suit different soil types or soils with a high stone content.
It uses ScanStone's latest Advanced Control System which includes a number of automated functions, including a Headland Management System. This is reported to allow seamless row-in/row-out operation, with the machine running its own start up and shutdown of functions such as self-centre steering, depth control, cross-conveyor direction and the scrubber web.
The TriStar can be specified with or without a stone box and can be fitted with hydraulic or air brakes.
For more information go to www.scanstone.co.uk