Specialists in aftermarket components and systems, Schaeffler has extended its range INA branded auxiliary belt drive products to suit multiple New Holland and Case IH applications.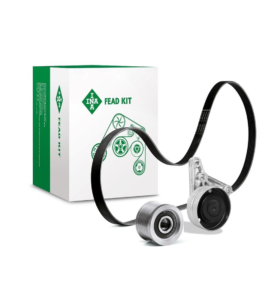 The belts, tensioners and idlers can be purchased separately, however, the company states that the most cost-effective solution is to purchase all parts as a kit. The new kits cover various New Holland machines (TM, TS, T6, T6000, T7, T7000, 40 and 60 series) as well as Case MXM, Maxxum, MXU and Puma units, and Schaeffler notes that is continuing to expand the range.
The company further emphasises that it is essential for users to comply with the manufacturer's service schedule and to frequently check the belt and pulley system to identify signs of wear. This will help ensure the ongoing reliability of the unit.
INA belt drive components are manufactured to OE specifications to give engineers confidence during fitting. More information is available at www.schaeffler.co.uk