The Q-Catch 74 range of mobile cattle handling units has been extended with two new products, giving beef and dairy producers increased options to improve safety and handling.
The 748 and 7416 feature the manual squeeze crush, included across the range, along with the Easy Flow Adjustable Cattle Race (8″ or 16″ depending on the model) combined into one towable unit.
Both are manufactured with first-grade steel, with a tractor towbar and manual jacks. As standard, it is delivered with a five-year guarantee, with lifetime guarantees on the rubber floor, rump fingers, squeeze locks and headgate locks.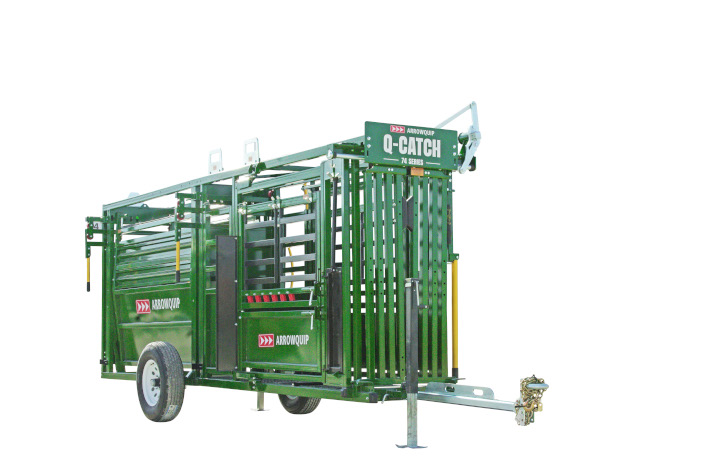 Across the 74 range, a vertical bar design is used to allow light to enter the crush, drawing cattle forward without force. The headgate and parallel squeeze will secure in any position to accommodate any size of cattle.
Other features include multiple access points, removable top gates and a drop-down and removable needle access door for TB testing. As an option, the race can be fitted with weighing platforms, supporting Tru-Test and Gallagher loadbars.
"Arrowquip mobile cattle handling units have been a game-changer for UK beef and dairy producers by allowing for uncompromised cattle handling anywhere on the farm," said Edward Wise of Wise Agriculture, UK dealer for Arrowquip equipment.
"Whether it is being used as part of a fixed handling system in the farmyard or for TB testing in a field, these mobile cattle handling units will help improve the safety and efficiency of cattle handling for any livestock farm."
For more information go to www.wiseag.co.uk