Engaging with the next generation of farmers and newcomers to the industry will remain one of the key functions of the Livestock Auctioneers' Association's (LAA) Next Generation Group, according to the newly elected chair Greg Christopher.
Members from across England and Wales attended the 6th Next Generation Group AGM, held during the Thame Summer Sheep Fair, where Mr Christopher was elected alongside Will Alexander, who will hold the role of vice chair.
Mr Christopher, of Sunderlands operating out of Hereford Livestock Market, takes over from Russell Steer's three-year term, which was extended by a year as he oversaw the pandemic and national lockdown.
"The Group has made great progress over the last three years, with Russell bringing in many fresh ideas, enlarging our audience and putting in a huge amount of time and effort into his role. The momentum the Group now has is a credit to his work as chair, alongside the support afforded to both Russell and me from Zanna Dennis, in her role as Group secretary," said Mr Christopher.
"I see my role as very much carrying on from where Russell left off, pushing on new initiatives including social media and new technology. We are really looking ahead to where the industry will be in the next 20 years and beyond."
The LAA Next Generation Group was established to represent younger auctioneers and fieldsmen, as well as to connect with the next generation of livestock farmers.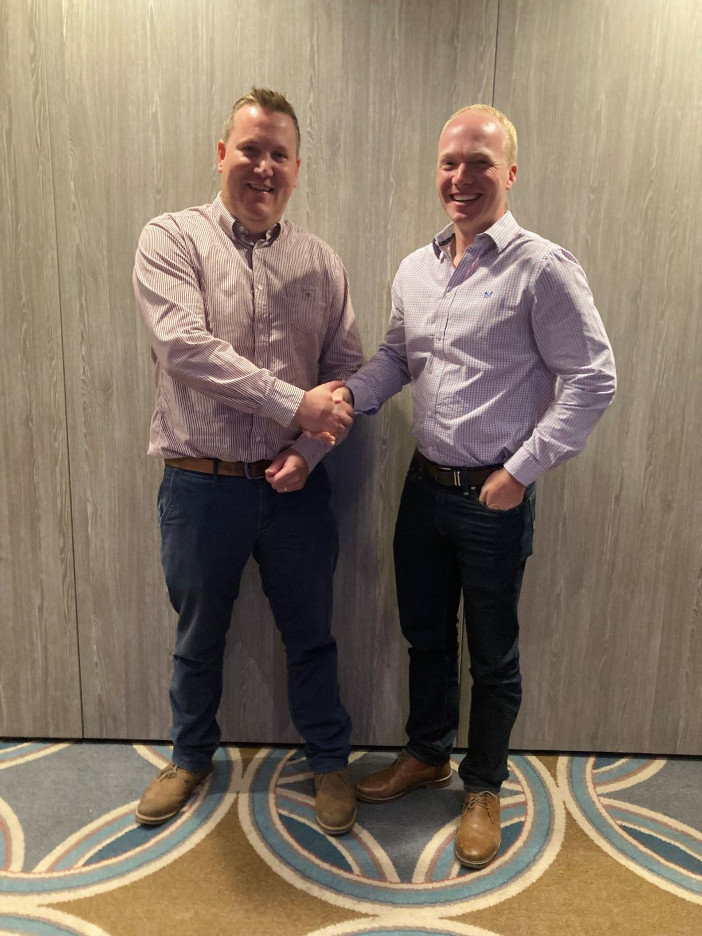 Mr Christopher said: "The Group is well placed to connect with the younger generation of farmers, be it through social media or other technological means, providing a greater understanding of how the live sales ring can help support a robust and sustainable farming industry."
Bentham Auction Mart's auctioneer and newly appointed vice chair Will Alexander added: "I am looking forward to taking up the role as vice chair working alongside Greg, continuing and developing the work that Russell has overseen. The Next Generation Group has an influential role to play in shaping the future of our industry, and I am pleased to play a part in supporting that work."
The AGM included a well-received presentation from Rizvan Khalid, managing director of Euro Quality Lambs, which covered the Halal market for British lamb and included information on slaughter, as well as key requirements for the market, festivals in the Islamic calendar and the future domestic and global Halal markets for British lamb.
"We were privileged to welcome Rizvan to our AGM, it was an excellent presentation. The Halal market is vital for the live sheep trade and a large proportion of the UK sheep trade benefits enormously from this market," said Mr Christopher.
It concluded with an industry update from LAA executive secretary Chris Dodds and development officer Zanna Dennis, followed by a discussion with contributions from all participants.