The government has confirmed that 45,000 visas will be available for seasonal workers, providing a much-needed boost to the UK's horticulture industry.
The allocation will allow businesses to employ overseas workers to come to the UK for up to six months through the Seasonal Worker visa route. The number of available visas, which is being kept under review, is an increase of 15,000 compared to those available at the start of 2022 and has scope to be increased by a further 10,000 if the need arises. The first 4,000 visas will ensure that daffodil growers have a sufficient workforce for harvesting at the start of the year.
New scheme operators will be appointed to ensure the application and administration of the visa scheme is efficient and they will also focus on safeguarding the welfare of workers. A team of appointed officials will ensure sponsors are abiding by workers' rights by improving training and processes for compliance inspectors, creating clear policies and guidance to prevent exploitation and ensuring workers are provided with a guaranteed weekly minimum number of paid hours.
Benefits for farmers will be significant, allowing for support in tackling the labour shortages and rising input costs, with the aim of boosting the British food production industry as a whole.
Mark Spencer, farming minister, said: "Seasonal labour has long been part of the UK's rural economy, and while it is right that we offer long-term support to increase the use of domestic labour, we also need to support businesses on the back of what has been a challenging year for food producers.
"That's why we've listened to the UK's horticulture sector, and today's announcement will provide our growers with the labour they need to bring in the harvest and continue to put their produce on our tables."
NFU Response
Responding Defra's announcement on the scheme, the NFU identified the advantages to UK growers, particularly in tackling the ongoing struggle to find a skilled work force. However, they argue that the initiative has come too late for many farmers, with some reducing production already in the coming season.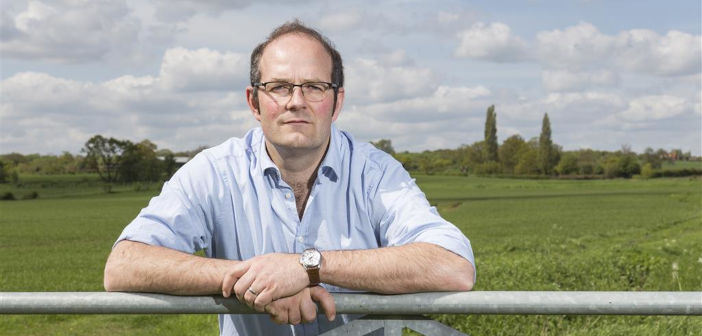 Tom Bradshaw, NFU deputy president, said that the situation will be carefully analysed over the coming months: "Growers have faced a really tough year with soaring energy and fertiliser costs only adding to the pressure caused by significant workforce shortages, which resulted in £60 million of fruit and vegetables being wasted in the first half of 2022 alone.  And we expect the coming 2023 season to be equally challenging.
"We'll be closely monitoring the situation this season and given the significant pressure growers are currently under, it's important that any decision to release the further 10,000 visas is timely and made ahead of the peak season."
He continued, saying that to see the government's food strategy to increase the amount of fruit and veg grown on UK farms achieved, farmers need continuing confidence in the support being given and reassurance that this will be retained: "The NFU will continue to ask for a minimum of a five-year rolling SAW scheme to give growers the confidence to invest in their businesses, and boost Britain's production of nutritious and affordable fruit and vegetables."